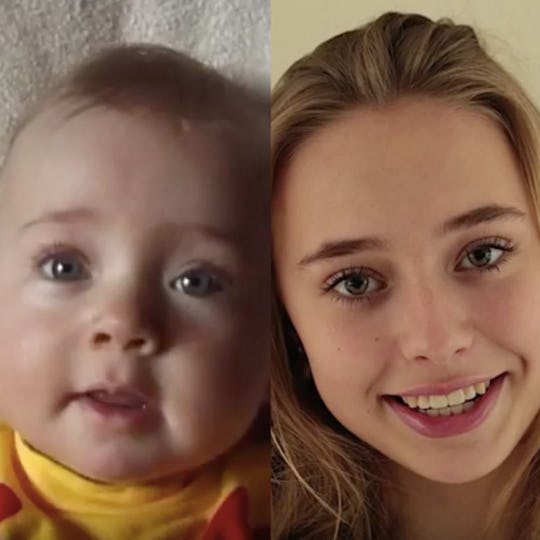 This Time-Lapse Of A Girl Growing Up For 16 Years Will Make You Feel So Justified For The Millions Of Photos You Take Of Your Kids — VIDEO
Documenting every moment of our children's lives has become as normal a parenting process as changing dirty diapers or losing valuable sleep. We take pictures and share those pictures and wax nostalgic about how small they used to be (even if the photo we're mooning over was taken only a month or two ago). From the big, monumental moments to the run-of-the-mill, relatively mundane, we're so aware of how quick the time flies that we want to hold onto every bit of their fleeting childhood for as long as possible. (Well, at least that's how I feel.)
My son had pictures taken of him the moment he entered the world, and now my phone is more of an electronic photo album than a means of communication. With family far away and time flying by, it's great to look back at his first moments: a smile, a crawl, an awkward step, a heartwarming laugh. 
I thought my photo-taking game was on top. That's what I thought. But this father just put me to shame. 
To create a time-lapse video of his daughter Lotte as she aged, this dedicated dad filmed his daughter for 15 seconds every week of her life until she turned 16. In four minutes and 44 seconds, you can watch a tiny baby turn into a young woman. It's amazing, it's beautiful, and it's way more organized about compulsive photo-taking than I'll ever be. 
Of course, Lotte's dad is the only parent putting the rest of us to shame. Here are a few other moms and dads who took photographing their children to an entirely new and impressive level. Because honestly, it doesn't matter how you choose to capture the moments you share with your children, or the changes they go through. All that matters is that you take the time to appreciate them, love them and experience life with them (except when Game of Thrones is on, at which point they better experience life with their own damn selves. Don't be insane.)