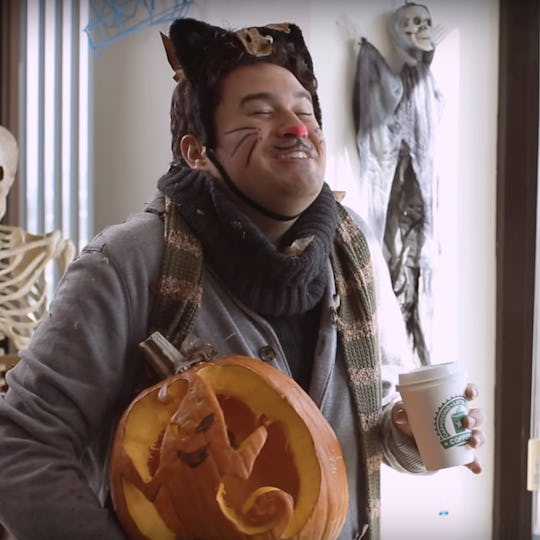 This Video Perfectly Depicts How Insane Fall-Lovers Can Be About Declaring Their Feels For The Season
Autumn is wonderful. The changing colors and the crackling leaves and the layered clothes and the pumpkin spice... everything. Arguably, fall is the best season of the year, and still, there's one thing that's bound to ruin it for everyone else: The people who continuously say fall is wonderful. College Humor highlights the great lengths some people go to proclaim their unique love for fall in this hilarious video. And frankly, I'm glad we now, at long last, have a definitive, concise depiction of how obnoxious it is when people aggressively need to define themselves by their affinity for a season. These people feel the need to go above and beyond in order to claim their love for fall as the most intense love that has ever been loved, and no one could possibly have such a deep connection with the season the way they do, and it's kinda the worst. It's harshing our fall chill. 
So, yes, love your PSLs and run through piles of leaves like you're 5 years old again, but if you're carrying on conversations like the one below, know that you're everything that is wrong with fall.