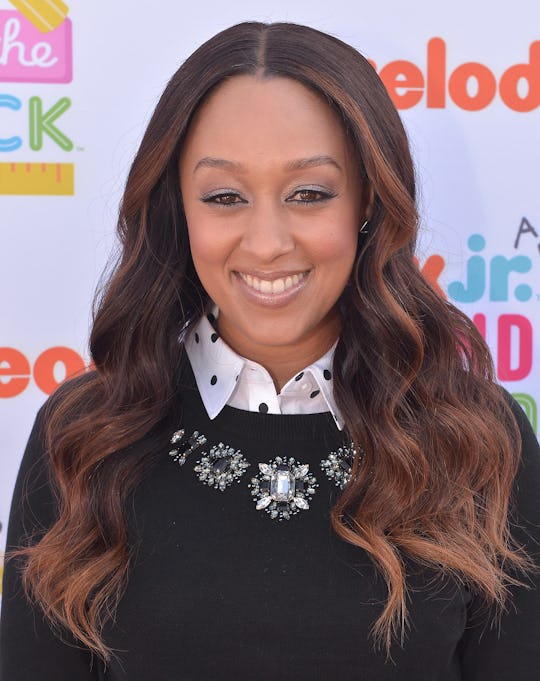 Charley Gallay/Getty Images Entertainment/Getty Images
Tia Mowry's Most Honest Motherhood Moments Are So Real & So Refreshing
If there's one thing that makes you feel old, it's looking back at the leads of childhood shows and seeing them all grown up. Best known for her role as Tia Landry alongside her twin sister, Tamera, in the sitcom Sister, Sister, Tia Mowry might be all grown up with a family of her own now, but she's still out there dropping gems. In fact, Tia Mowry has some pretty honest motherhood moments and they really are a breath of fresh air to hear.
Everyone loves to hear stories of how couples met and fell in love. And maybe how Mowry met her husband, Cory Hardict, wasn't the most extravagant, but does love really have to be? According to MadameNoire, the couple met while Hardict was waiting for the bus. The sisters offered to give him a ride and although, as MadameNoire reported, he felt a little embarrassed, he took them up on the offer and his relationship with Mowry developed from there. The couple got married on April 20, 2008 in California.
The couple currently has two children together: Cree Taylor Hardict, born June 28, 2011, and a daughter born on May 5, 2018. Mowry hasn't yet shared her daughter's name, but she has shared plenty of photos with her baby girl since she arrived.
In fact, Mowry has made a habit of being honest about all aspects of motherhood, which fans greatly appreciate her for, so here are some highlights of her most honest moments so far.