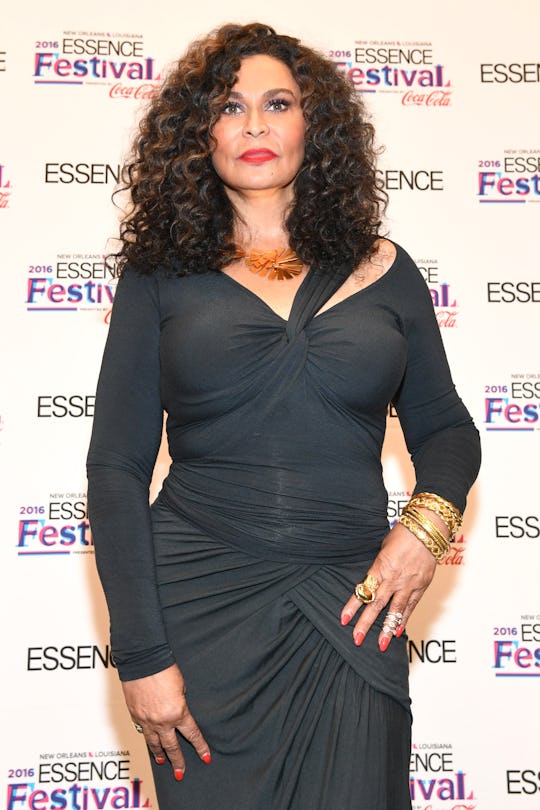 Paras Griffin/Getty Images Entertainment/Getty Images
Beyoncé's Mom Is Her No. 1 Fan At The Grammys
We knew Beyoncé's performance at the Grammys was going to be phenomenal. That pretty much goes without saying. However, what we may not have expected, though, was for her introduction to be so emotionally powerful. This was mostly because it was done by Mama Knowles herself. Tina Knowles introduced Beyoncé at the 2017 Grammys, and it proved beyond a shadow of a doubt that she is her daughter's number one fan.
Like most mothers, Knowles took the time to describe just how proud she is of all her daughters — all of whom are Grammy winners, by the way. She also went on to talk about how much she admires the love and devotion Beyoncé shows for her own daughter, Blue Ivy, and that her talent is "evident in her powerful words and music." That's why she feels that her daughter truly deserves all nine — that's right nine! — of her Grammy nominations for Lemonade. Because when you're dealing with someone as truly gifted as Queen Bey, you don't question the awards. You just bow down and accept that she is the best. (OK, so she didn't say that last bit, but that doesn't make it any less true.)
"I'm blessed to have daughters, wonderful daughters, all of whom make me proud with everything they do," Knowles gushed to the crowd. "I am proud of their accomplishments, their self-confidence, and their desire to make a difference. What makes me most proud and why I'm here tonight to introduce Beyoncé is the devotion and love I see in her for her daughter and the way she has always expressed love to all of those around her. I believe she earned nine Grammy nominations for her Lemonade album this year because of all that and more. It's evident in her powerful words and music." She then closed out the introduction by saying: "Ladies and gentlemen, with a mother's pride, my daughter Beyoncé."
Obviously, Twitter loved the beautiful sentiment and it means so much more being introduced by someone like your mom. And I mean, we're talking about the person who gave birth to Beyoncé herself. So obviously anything she says goes. This lady can quite honestly do no wrong in my eyes. And to see the pride on her face when introducing her daughter was just the thing we all needed to see right now.
As expected, Beyoncé's performance was amazing in and of itself (but don't even get me started on all of that, otherwise we'll be here all night with me fawning over it), however, the intro had its own special place in my heart as well, thanks to Knowles. She should be proud of everything Bey has accomplished throughout the years. And in light of the twins announcement, Beyoncé is quite literally saving us from the nightmare that has been 2017. So take Mama Knowles at her word and give Beyoncé all of the awards. She's more than earned them.