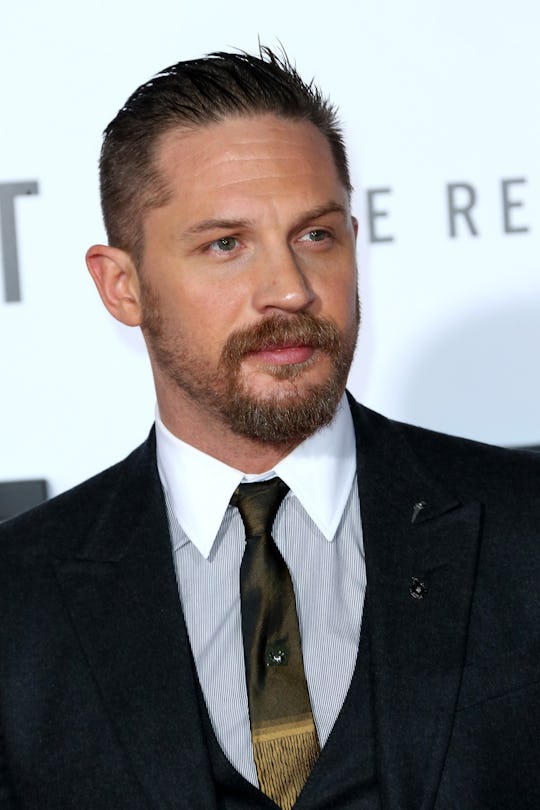 Tom Hardy Is In 2 Best Picture Nominated Films, Which Is Impressive But Not A Record
Most actors and actresses are thrilled if a movie they were in is nominated for Best Picture at the Academy Awards. But Tom Hardy is doubly blessed. It was announced this morning that two of Tom Hardy's films were nominated for Best Picture — the underdog, Mad Max: Fury Road, and the fan favorite, The Revenant. This double nomination means Hardy has twice the chance of being a part of an Oscar award-winning cast. And since The Revenant won the Golden Globe for Best Motion Picture - Drama, critics believe it may be the front-runner as the Oscars.
To add to that amazing accomplishment, Hardy is also independently nominated as Best Actor in a Supporting Role for his villainous performance in The Revenant. That gives Hardy pretty solid chances of leaving with a new mark on his resume after the awards show on Feb. 28.
As impressive as it is to be in two Best Picture-nominated films, Hardy isn't the first to do it. In fact, four stars have taken it a step farther by being in three Best Picture nominees: Back in 1934, Claudette Colbert was in It Happened One Night, Cleopatra, and Imitation of Life. The following year, Charles Laughton appeared in Mutiny on the Bounty, Les Miserables, and Ruggles of the Red Gap. At the close of that decade, Thomas Mitchell was in Gone With the Wind, Mr. Smith Goes to Washington, and Stagecoach. It wasn't until more than 60 years later when John C. Reilly was the next to earn that honor by appearing in 2002 films Chicago, Gangs of New York, and The Hours.
What seems to have worked in Hardy's favor is that the Academy increased the number of films that can be nominated for Best Picture from five to 10 in 2009. Ten to 12 nominees were also possible back in the early days of the Academy Awards, which explains why so many more actors were in Best Picture nominees in the 1930s.
Explanations aside, Hardy is clearly a good luck charm for movies. Now we just have to see how much magic he can work when the winners are announced next month.
Images: Federick M. Brown/Getty