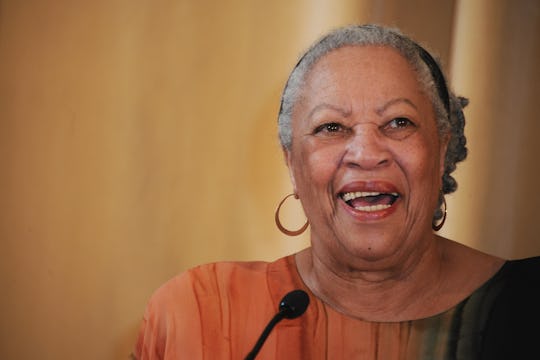 Francois Durand/Getty Images Entertainment/Getty Images
These Toni Morrison Quotes Embody Her Incredible Legacy
The world has lost yet another legendary woman. When someone's life ends, it can be easy to focus on how much they will be missed, yet it is sometimes even more powerful to reflect on the incredible legacy they've left. Following the passing of iconic novelist Toni Morrison, these moving quotes of hers will not only serve as a vital reminder of how impactful her work was, but each will also empower you, inspire you, and remind you just how to be your best self.
Morrison passed away in a hospital in New York last night, according to CNN. She was 88 years old. Morrison was a writer, author, professor and Nobel Prize winner, whose work was known for examining the Black experience — particularly, the female Black experience — in the United States, as noted by the Encyclopedia Britannica. She is best known for books such as Beloved and Song of Solomon. Morrison won the Nobel Prize for Literature in 1993.
In total, she had a six-decade career, according to TIME, during which she wrote 11 novels, five children's books, two plays, a song cycle and an opera. In addition, she worked as an editor, professor, and mentor to younger generations of Black writers. It's clear that Morrison's impact was far-reaching, and her words will certainly move generations to come. Here are some of her most profound ideas and words.