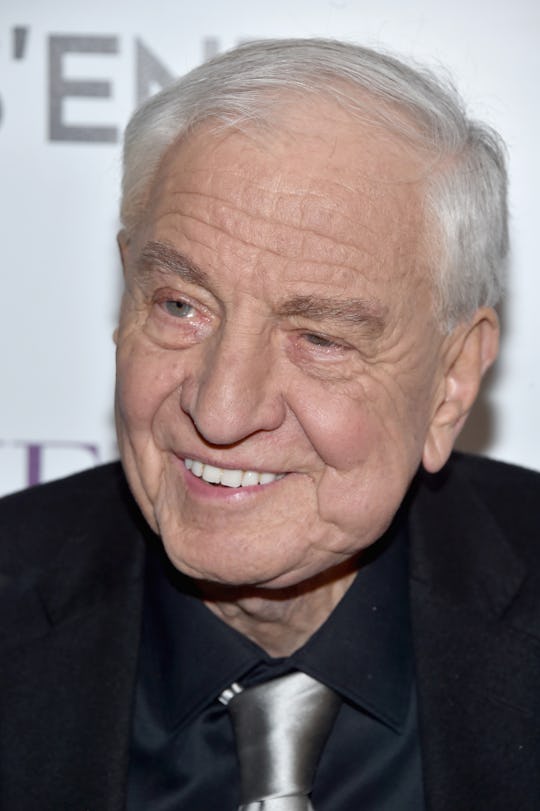 Dimitrios Kambouris/Getty Images Entertainment/Getty Images
Touching Tributes To Garry Marshall Shows How Influential He Was
Garry Marshall, film director and the creator of hit sitcoms including Happy Days and Laverne & Shirley, died at 81 years old on Tuesday, at a hospital in Burbank, California, of complications from pneumonia following a stroke, the Associated Press reported. Marshall created and directed classic and memorable work, like 1990 classic romantic comedy Pretty Woman. Touching tributes to Marshall shows how influential he and his work was for many.
Henry Finkle, who played Fonzie on Happy Days, paid tribute to Marshall on Twitter. "GARRY MARSHALL Rest In Peace .. Thank you for my professional life," Finkle wrote. "Thank you for your loyalty, friendship and generosity."
According to a report by the AP, Marshall, a New York native, once explained in a 1980s interview, that he relied on comedy when he was growing up in the Bronx.
"In the neighborhood where we grew up in, the Bronx, you only had a few choices, You were either an athlete or a gangster, or you were funny," the New York native said.
Ron Howard, who played Richie Cunningham on Happy Days, told The Hollywood Reporter that Marshall was a "world-class creator" who was "both unpretentious and inspiring."
From his Bronx inspired wording to his staggering sense of humor and wisdom, Garry was at once both unpretentious and inspiring. He was a world-class creator, mentor, philosopher and friend. The mantra he shared with those he worked with who had succeeded in the entertainment industry was priceless. 'Success is fantastic,' he'd say 'but never forget that life is more important than show business.'
Fans of Marshall on Twitter and Facebook have shared that they grew up on the late legendary director's work, and that sitcoms like Happy Days, Laverne & Shirley, and Mork and Mindy, were influential shows that helped shape their childhoods.
"He created the sitcoms of my childhood," one Facebook user wrote.
Marshall, who also directed hit films including, Runaway Bride and The Princess Diaries, launched many careers and brought joy to viewers through his sitcoms and films. Zelda Williams, the daughter of the late Robin Williams, thanked Marshall for boosting her father's acting career, likely referencing Happy Days and Mork and Mindy. "You forever changed my father's life, and thus, mine," she wrote.
Richard Gere, who played opposite to Julia Roberts in Pretty Woman and Runaway Bride, told ET that Marshall "brought real joy and love and infectious good spirits to everything and everyone he crossed paths with." Many continue to share touching tributes, and express their admiration for the iconic director.