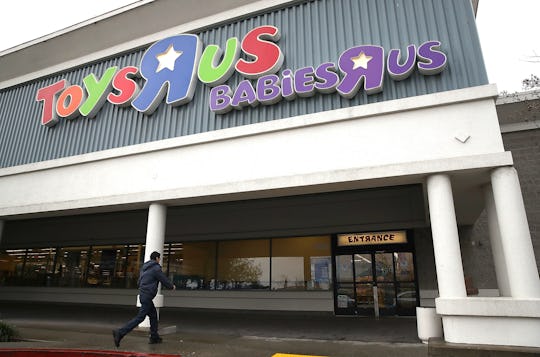 Justin Sullivan/Getty Images News/Getty Images
From $6 DIY Kits To $7 Action Figurines, The Toys "R" Us Easter Sale Is Pretty Amazing
With Toys "R" Us closing all of their stores in the next few months, this Easter might be a great time to shop their sales, as they're probably trying to get rid of as much as possible. It's sad that this kid-shopping icon is going out of business, but there's nothing you can do to change that. You can, however, use this time to get fun Easter gifts for the kiddos, and also to put things away for upcoming birthdays and holidays. To help with this, we put together some suggestions on what to get at Toys "R" Us's Easter sale to minimize the cost but maximize your take.
The great thing about Toys "R" Us is you can shop for every kid, with every interest, in one place. Shop old school style and wander the aisles at a brick and mortar store or grab the laptop or iPad and see what piques your interest in the online store. Now's the time to use all those Toys "R" Us and Babies "R" Us gift cards, as the stores may close in the next two months. Make sure you get it right — you can't count on returning things the kids don't like.
So for the last time ever (unless someone rushes in and offers to buy the retail stores), here are some of the great things you can get at the Toys "R" Us Easter sale.