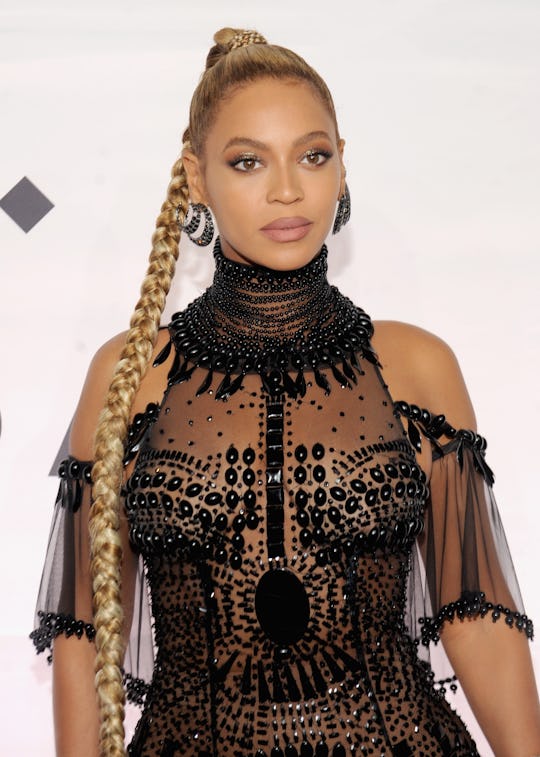 Brad Barket/Getty Images Entertainment/Getty Images
'SNL' Casts Beyoncé's Twins
Unless you've been living under a rock for the past few weeks, you undoubtedly know that Beyoncé is pregnant with twins. The news was announced on social media, and as you can imagine, the internet basically exploded with joy. So it came as no surprise when Saturday Night Live centered an entire sketch around the news by having Tracy Morgan and Kenan Thompson play Beyoncé's twins on SNL. Suffice to say, it was downright hilarious and the perfect way to pay homage to Queen Bey's exciting announcement.
Obviously, having more of Beyoncé's DNA out in the world is a great thing and if Blue Ivy is any indication, these twins will be destined for greatness and find themselves in the spotlight as soon as they are born. Alec Baldwin served as the singer's doctor, who performed an ultrasound that allowed us to catch a glimpse of what may be going on in these babies' minds — and those minds just happened to be in the form of Morgan and Thompson aka the perfect comedy duo. They wondered what life will be like for them outside of the womb. Thompson's baby even knew already to be impressed with who his mom is. (I like to think that all babies are immediately aware of Beyoncé's greatness prior to their birth.)
As you can expect, Twitter when crazy over the skit since the world as a whole is obsessed with all things Beyoncé. Right know it's unknown if the Grammy-winner is having boys, girls, or one of each, but if she does, in fact, end up having two twin boys, I'd like to think Saturday Night Live somehow had a hand in the matter. Plus, this would also allow for Morgan and Thompson to reprise their roles of playing the young ones in the future. Because hey, why stop at just the womb? Let's keep this hilarity going!
Beyoncé has yet to comment on this portrayal, but I have a feeling she'd enjoy it just as much as the rest of us did. (Though she may have winced at that Destiny's Child burn.) Unlike some people, who have a tendency to take to Twitter and rant about SNL, I think Bey would find it all pretty funny because that's just the kind of amazing person she is. Well done, SNL, and more please.