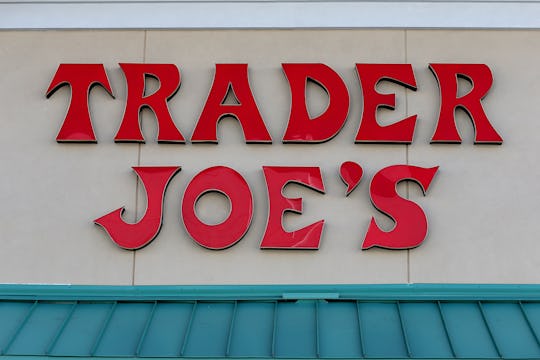 Joe Raedle/Getty Images
Trader Joe's Cashews Recalled In 31 States, But It May Not Be As Bad As It Sounds
Trader Joe's junkies, take note: Your cashews may not be fit to eat. A batch of Trader's Joe's raw cashews have been recalled following what may have been a salmonella contamination. The retailer has announced that it's recalling all packages with a "Best Before" date of "07.17.2016TF4" on them.
The contaminated lot was distributed in Connecticut, Delaware, Georgia, Idaho, Illinois, Indiana, Iowa, Kansas, Kentucky, Maine, Maryland, Massachusetts, Michigan, Minnesota, Missouri, Nebraska, New Hampshire, New Jersey, New York, North Carolina, Ohio, Oregon, Pennsylvania, Rhode Island, South Carolina, Tennessee, Vermont, Virginia, Washington, Washington D.C. and Wisconsin, according to a company statement late last week. So if you live in any of those states, keep an eye out.
While there haven't been any reported illnesses yet, all cashews in all stores, (even stores that didn't get the contaminated nuts), have been removed from shelves across the board. Romper reached out to Trader Joe's for comment on Monday night and is awaiting an official response.
Trader Joes said in an official statement that they, "urge [customers] to discard the product or to return it to any Trader Joe's for a full refund." But this isn't the first time that tree nuts from Trader Joe's have been recalled for salmonella. Late last spring, batches of walnuts were recalled in California. The supermarket followed the same protocol as they did this time around.
Still, you probably shouldn't freak about just yet. Recalls are a sign that the Food and Drug Administration is doing its job. In 2013, for example, after various recalls of pistachios and other tree nuts, the FDA initiated a risk assessment of salmonella in nuts. That risk assessment was mean to figure out how dangerous eating tree nuts is in general and how succesful "salmonella interventions" currently in use actually are, giving them an idea of which methods could be applied in the future.
If a product like Trader Joe's cashews is being recalled, especially without any reported incidents, it means that required food testing is catching everything you want it to. But you should probably throw away those cashews anyway... just to be safe.
Image: Joe Raedle/Getty Images