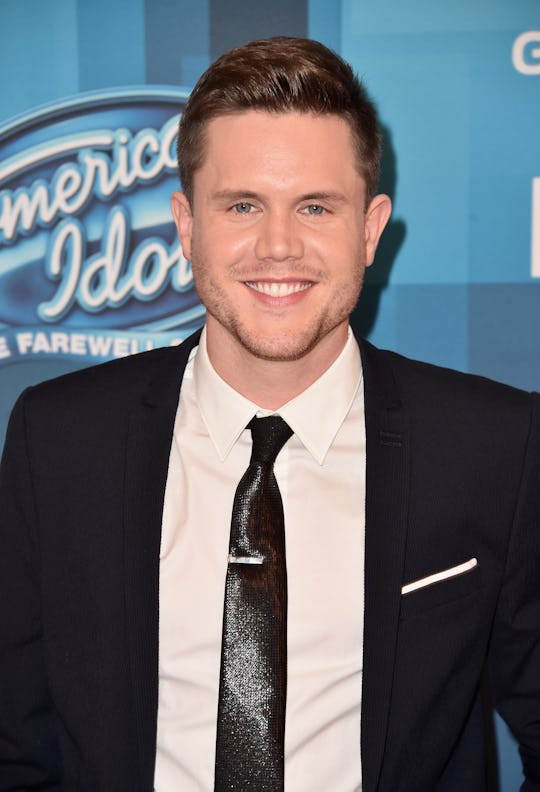 Alberto E. Rodriguez/Getty Images Entertainment/Getty Images
Trent Harmon Wins 'American Idol' Season 15, Making Him The Final 'Idol' Ever
In 2002, two spiky-haired men took to a stage and introduced a show that would — in retrospect — change how America looked at reality television. American Idol became one of the first shows of its type, quickly spanning around the globe in versions styled for other countries. Thursday is the finale episode of American Idol, crowning one final winner. On its finale, it was revealed that Trent Harmon won American Idol, and although it doesn't come as a huge surprise, the win is incredibly important for many reasons.
This season proved to be one of the closest competitions American Idol has ever seen. As Jennifer Lopez put on Wednesday's Part 1 finale, the final two competitors truly battled for the final winner's spot, and Trent Harmon came out victorious.
While fans might be surprised that La'Porsha didn't take the title, I'd like to make the argument for Trent. First of all, clearly he had a more committed fanbase, since his win is based on the public's votes. And rightfully so. Each week, Trent took to the American Idol stage and proved that he was a worthy competitor. Sure, his numbers weren't as flashy as La'Porsha's, but that doesn't make them any less great. Trent has grown from a singer to a performer in his time on the show, and that's what this show is all about.
Plus, we don't need to worry about La'Porsha. Sure, she didn't win American Idol, but that doesn't mean her career is at all over. If anything, her career is only beginning. Idol will open many doors for her, and this will certainly not be the last we hear from her.