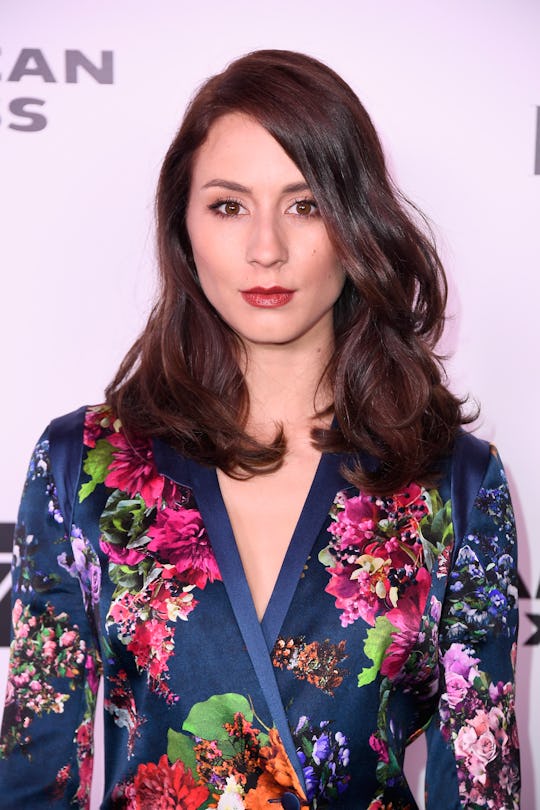 Frazer Harrison/Getty Images Entertainment/Getty Images
Troian Bellisario Reveals Daughter's Fairytale Name One Year After Giving Birth
Some celebrities like to keep their personal lives private, including Pretty Little Liars alum Troian Bellisario. Not only did Bellisario keep her entire pregnancy under wraps, but she didn't share her daughter's name when announcing the birth in October 2018. So it's understandable fans are excited about Troian Bellisario confirming her daughter's name after many months of speculation. As it turns out, the little girl's name is straight out of a fairy tale.
Bellisario is known to be super low-key about her family life with husband Patrick J. Adams (otherwise known as Meghan Markle's love interest in Suits). And although she has posted some tidbits about their life on her Instagram, most of Bellisario's photos are fabulously artsy and her captions reveal little. So it's news that this stealth actor recently revealed her little girl's name.
On her Instagram Stories Highlights account, the star of such recent films as Where'd You Go, Bernadette, included a clip of what looks likes jars of baby food. In the background, she can be heard saying, "Trying to figure out which of these I'm gonna give to Aurora for dinner."
And that's is how fans found out her little one's moniker. What a great name, right? It's not too common these days, at least as far as this experienced mom can see.
Of course, careful observers might have noted that the cat was already out of the bag earlier this month when Bellisario posted a picture of the baby.
"These past 365 days have been the most challenging, hilarious, sleepless, giggle filled, food-on-the-floor, heart-beating-out-of-my-chest, WONDERFUL, life-changing days I have ever experienced," she captioned a shot of the baby crawling off into the distance so you can't really see her. "Our daughter, Aurora is 1 year old today and she has already filled @halfadams and me with more joy and gratitude than our souls can handle."
So while I was happy to find out a little more about the baby and (sort of) see her picture, I wouldn't count on frequent family shots from this family. They clearly value their privacy, and that's completely understandable.And I can see why Bellisario is more drawn to being behind the camera these days, having directed a recent episode of Good Trouble.
Speaking of privacy, Bellisario misses that for herself now that she's a mom. "My daughter's only ten months, but I told my husband, 'If I just jump on a plane to Italy, you can't follow me,'" she recently told InStyle about how parenting allows for few escapes. "I totally get that need to disappear because, when you become the anchor point for somebody, when you work and have a family, you sort of miss this wild spontaneity and freedom you once had."
She continued, "You might be like, 'Oh, I never would have dropped everything and moved to Spain, or gone to Morocco on a whim.' But you could have if you wanted to." I feel you, Troian.
Privacy issues aside, it's clear Bellisario loves being a mom to her beautifully named Aurora. Talk about a real life fairy tale.