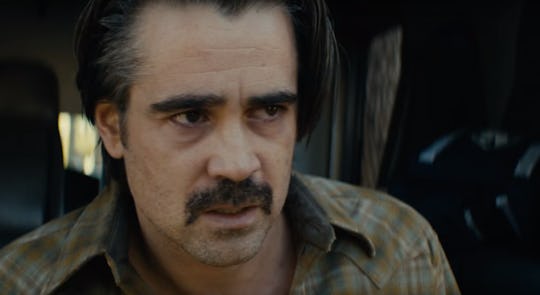 HBO/YouTube
"True Detective" Gets Renewed For Another Season, But It May Never Be The Same, Sources Say
There are some major changes in the works for the future of True Detective. Though HBO renewed a contract with show creator Nic Pizzolatto, the approach to production may change. Variety reports that after a rocky second season of True Detective, HBO hopes to shift Pizzolatto's role. According to the outlet, sources say HBO has been looking to change the way the show is run — starting at the top.
The call for change comes in response to the critical success of the second season. Variety reports that Pizzolatto has two options now: He could work with a staff of writers and have a new showrunner come in, or go it alone. But either way, he would still hang on to the title of executive producer, so he'd still have a good amount of influence.
After an award-winning first run, the show hit a major sophomore slump. In an August Rolling Stone article, Sean T. Collins attempts to break down why season two of True Detective suffered. Though Collins claims that both a lack of mystery and stale dialogue make it difficult to get reinvested in the series, he also believes that the absence of director Cary Fukunaga ensured that no one balanced out Pizzolatto's creative influence. Wrote Collins:
Without a strong collaborating voice to temper his weaknesses and showcase his strengths, his macho faux profundities were left to wither in the harsh Los Angeles light of day.
The struggle to make the show soar is surprising, given the incredible success of the first season. According to IMDb, True Detective won a whopping 24 television awards, including five Primetime Emmys. Though a third season of True Detective is not confirmed, it's still possible that HBO's creative agreement with Pizzolatto will lead to another shot for the show. For now, True Detective's future is a mystery.