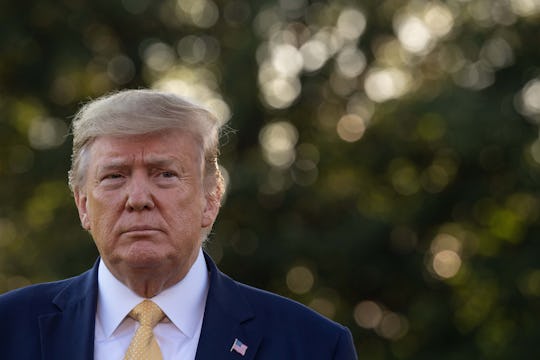 NICHOLAS KAMM/AFP/Getty Images
Parents, Single Moms, & Kids All Say They've Paid More In Taxes Than President Trump
An explosive new report from The New York Times has alleged that President Donald Trump paid just $750 in income tax in 2016 and did not pay any taxes for 10 years. Since its publishing, the Times' report on Trump's income tax has prompted parents, and even kids, to share how much they've paid in taxes and other necessary costs. Spoiler alert: They've all paid more than the POTUS.
Claiming a series of financial losses has reportedly allowed President Trump to avoid paying taxes for more than a decade, according to the Times, which obtained nearly two decades of tax-return data for Trump and his companies. In fact, the Times reported Trump paid no federal income tax in 11 of the 18 years the publication had data for. When filing his 2016 taxes following his election to the White House, Trump reportedly paid $750 in federal taxes.
Along with taking tax deductions on things many would consider to be personal expenses such as residences, personal aircraft, and hairstyling, Trump has reportedly used a $72.9 million tax refund to reduce his total tax bill. That refund, however, is currently being audited by the Internal Revenue Service (IRS), the paper reported.
While the report has prompted outrage among voters who feel the president has not paid his fair share, Trump dismissed the report Sunday, calling it "totally fake news," as USA Today reported. Even so, many have taken to Twitter to express their confusion and frustration.