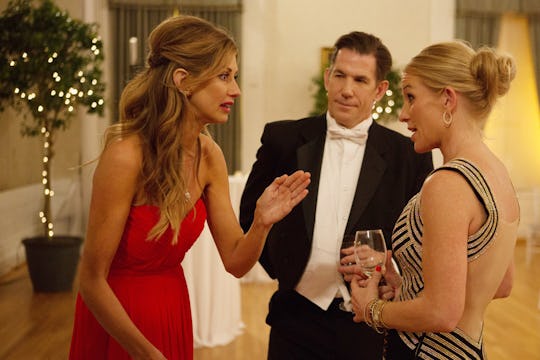 Paul Cheney/Bravo
'Southern Charm' Fans Are Prepared For Ashley To Bring The Drama
Ashley Jacobs' Season 5 stint on Southern Charm was a real rollercoaster. She could always be counted on to stir up a fight at the drop of a hat, and the things that came out of her mouth were memorably horrifying. Yet these tweets about Ashley Jacobs on Southern Charm suggest that viewers missed her more than you'd have expected.
That's probably because no one is tuning into a Bravo reality show to see people being pleasant and well-mannered. The genuine friendships on Southern Charm are definitely part of the appeal, but audiences are also here for the squabbling, shouting, and name-calling that breaks out as soon as the cast is gathered around a table for longer than fifteen minutes. Season 6 has had its share of petty disagreements, but nothing quite on the level of the blow-outs Ashley was responsible for.
So there's more than a little bit of schadenfreude involved here. Fans on Twitter are enthusiastic about Ashley's return because they know something scandalous will follow in her footsteps. She's also able to unite the cast against her; very few of them are on her side, which automatically puts them on the same side. Think of her like the Thanos to the rest of Southern Charm's Avengers.