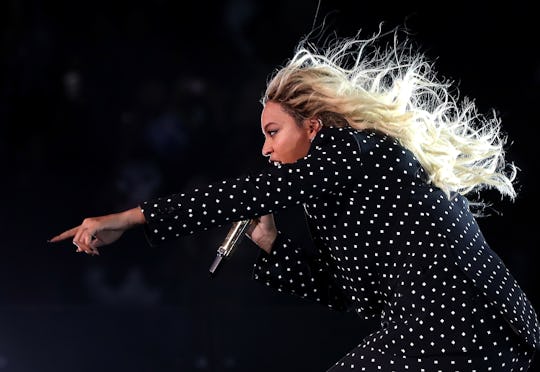 Justin Sullivan/Getty Images News/Getty Images
It's Official: Beyoncé Has Twin Geminis
As we all know by now, Beyonce gave birth to two Geminis in June. Among other things, Geminis have been considered curious, wishy-washy, and scatterbrained, according to Astrology.com. When the reports started circulating in June that Beyoncé had given birth, many were quick to notice the zodiac sign the twins would be, and even more were ready to judge them for it. There was still a slight chance (like, same chance I'll perform at the Super Bowl with Bey) that Beyoncé's twins weren't Geminis, but that possibility no longer exists. On Thursday night, Beyoncé confirmed her Gemini twins and the entire internet freaked out (yet again).
There are a lot of zodiac coincidences (or maybe the stars just aligned) with the twins birth. First of all, the twins are Geminis (I know we've already established that), but did you know that the sign for Geminis is twins? According to AstroStyle, Geminis are "ruled by the dual sign of the twins," which is kind of crazy considering they're twins, too. (Does that make them quadruplets?) Another coincidence that '90s kids can't ignore is the fact that Sir Carter and Rumi share a birthday with another set of famous twins — Mary-Kate and Ashley Olsen.
Of course, very little of that seems to matter to a lot of social media users. Many seem convinced that there are no such things as coincidences, and that Beyoncé's twins are Geminis for a reason.
Some Just Can't Believe It
Despite not being the biggest fans of Geminis, most people are very aware of the Power of Beyoncé and seem to know that she can ~change things~ when it comes to the rather generic personality traits websites and Astrology sources claim.
Some Are Hoping For The Bashing To End
Those who are Geminis seem to be pretty excited about the prospect of having Sir Carter and Rumi in their corner. I don't blame them, that is a power that could, for all we know, realign some stars and moons and create a new future for Geminis.