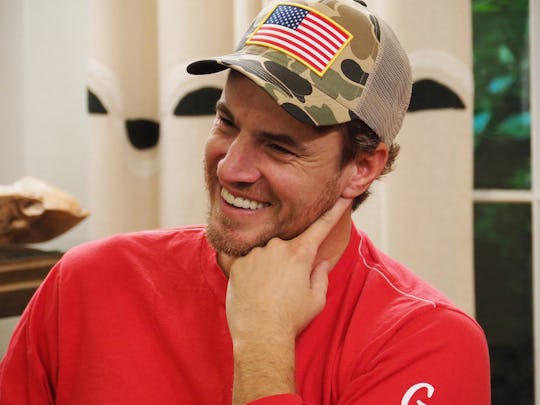 Brianna Stello/Bravo
Shep Needs To Check Himself Before He Wrecks Himself On 'Southern Charm'
Shep Rose's behavior during Season 6 of Southern Charm has been especially grating. He puts people down at any opportunity, and has been fixated on ruining Austen Kroll's relationship with Madison LeCroy for reasons that are murky at best. And these tweets about Shep from Southern Charm prove that viewers have had enough. After five years of watching him be rude and entitled under the guise of comedy, fans are over it.
Shep's distaste for Madison has been a recurring problem in Season 6. He's been pushing Austen to break up with her regardless of what Austen wants and when all his trash-talking didn't work, he took things to the next level. In the finale, he brought the two women from Austen's viral threesome video to a party at Patricia Altschul's house with the intention of causing drama between Austen and Madison. It backfired, though, and only served to fracture his friendship with Austen.
The Season 6 reunion didn't help things, either. The response from viewers on Twitter makes it clear that their patience with Shep has thinned considerably. He may have encouraged people to smile and not hurt anyone during the reunion, but that hasn't been his modus operandi on the show. And viewers on Twitter are calling him out on it.