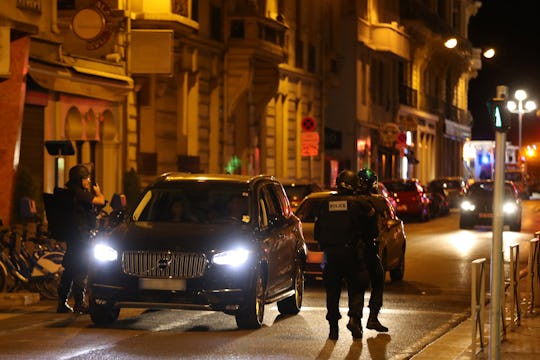 VALERY HACHE/AFP/Getty Images
Tweets About The France Crash Show The World Is Already In Mourning
An attack on a Bastille Day celebration in Nice has left at least 60 people dead, according to The Telegraph. Associated Press journalist Andrew Peng tweeted that eyewitnesses said the driver accelerated as he hit people and that gunfire could be heard. Twitter reactions to the attack in Nice, France so far show a world that is completely weary from a long year of seemingly unending violence.
Update: French President Francois Hollande announced Friday that the death toll had risen to 84 and at least 50 people were in critical condition "between life and death," according to ABC News.
While official sources have yet to label the crash as an attack or attribute it to terrorism, it is hard to imagine what else such a seemingly deliberate and terrifying event could be. The involvement of gunfire, of course, paints an all too familiar picture to many countries, including but very, very not limited the United States, which has endured 236 mass shootings in 2016 alone.
Multiple hashtags have cropped up in the wake of the incident, including #PrayForNice—where people took to Twitter to offer their condolences and prayers to the victims and their families. Reactions on the hashtag range from the somber, to the outraged, to the many of us who are wondering when there will be enough horrible things happening in this world for us to unite and make tangible changes in favor of peace.
People extended their thoughts and prayers to the victims and their families:
They shared their anger at the attackers and at their follow social media users for proliferating graphic photos and videos of the attack all over the Internet. They also called out the many people who prematurely and ignorantly placed the blame on the Muslim community and on Islamic extremists, though no official group has been credited with the attack or taken credit thus far:
But mostly, they shared their deep disappointment and heartbreak that we live in a world where these attacks are so commonplace: