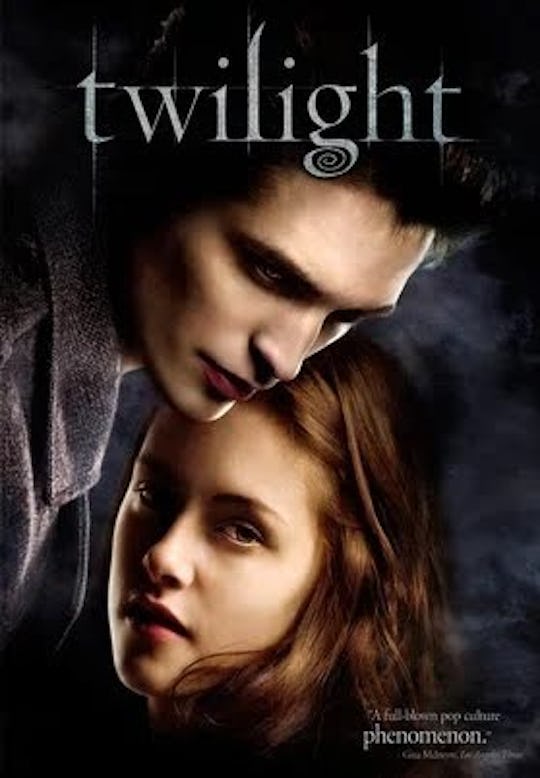 You Tube / Lionsgate
'Twilight' Is Coming Back To Theaters In All Of It's Green Tinted Glory
It's been 10 years since women and girls everywhere flocked to movie theaters in pursuit of hopeless romance, as told through the lens of a teenage vampire named Edward and the regular Pacific Northwestern girl he loves, Bella. Well, Twilight is coming back to theaters for its 10th anniversary, so go ahead and book the sitter now.
As far as I can remember, movie theatres were flooded with females of all ages, weeping over the state of affairs between Edward and Bella, who were in love despite all obstacles and pursued by a host of supernatural baddies. Most of us getting to the cineplex already knew the story well, having spent the wee hours of many a night reading the whole book series with something called a flashlight, back before your iPhone had one built in.
Making the whole romance even more vivid to housewives and teenagers a decade ago was the fact that Robert Pattinson and Kristen Stewart, the film's leads, were said to have a fling or a flirtation, as E! News documented — although the rumors were not confirmed until about 2009.
The Twilight franchise went on to be wildly popular, covering the characters' evolution into a married couple, and Bella's eventual conversion to vampire life, all the while endlessly pursued by evil, with memorable co-stars such as Taylor Lautner as werewolf Jacob, as movie site IMDB.com detailed. Rabid fans, called "TwiHards," chased the stars everywhere in those years, and stalked the series' multiple premieres. (All the films were based on the books by Stephanie Meyer, as per Amazon.)
Looking back, the film's director says the outrageous chemistry between the two leads (who met when Stewart was still 17!) was a good part of the magic. "For me, it was really important to have a great chemistry [between Bella and Edward]," Catherine Hardwicke, director of the first film in the franchise, just told People.
"[They] had to be the coolest couple that you just had to feel that electricity between them." Recalling that she had the two actors come to her house, the director noted something between the two actors right away. "I said, 'Okay, let's go do the biology scene where you guys first meet.' So we went to my kitchen table for that scene and you could see pretty quickly that they were vibing off of each other."
It's unbelievable that so much time has passed... almost enough (but not quite) for some of us to start thinking of taking our daughters to the film. (Okay, I guess I have to be responsible and wait on that.) But whether the series will hold the old magic for a new audience is anyone's guess.
Pattinson and Stewart seem to be able to look back fondly. "It definitely doesn't feel like 10 years ago," Pattinson told Variety recently. "It feels like not a day has passed." Meanwhile, Stewart told Entertainment Tonight Canada, "On one hand, it's 10 years ago... it's surreal. On the other hand, my memories are still close to me."
Twilight is back in theaters on Oct. 21 and Oct. 23.