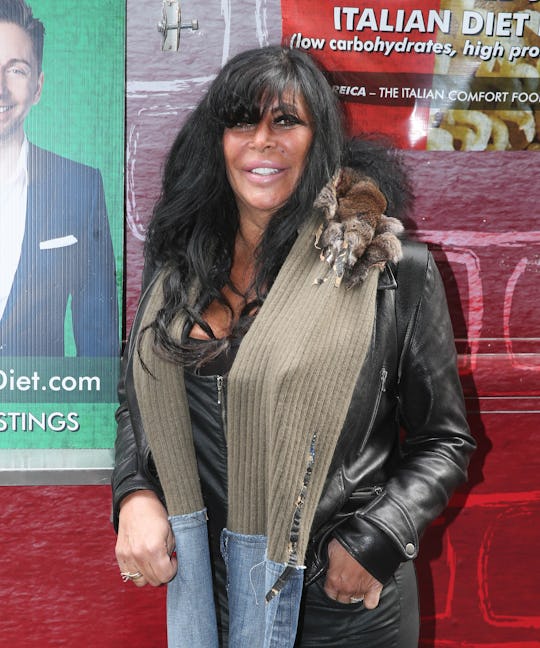 Rob Kim/Getty Images Entertainment/Getty Images
Twitter Reactions To Big Ang's Death Show That She Will Always Be The Boss
Fans of Angela "Big Ang" Raiola of Mob Wives fame, woke up Thursday morning to the sad news that she had died, succumbing to stage 4 brain and lung cancer after a nearly yearlong battle. False reports about her death started to circulate late last night and were refuted by her representative. But, on Thursday morning, Twitter reacted to confirmed reports that Big Ang died just after 3:00 a.m. in a Manhattan hospital surrounded by family and friends. She was 55 years old.
Riaola stayed in the public eye throughout her cancer battle. Earlier this month, she appeared on the final season of Mob Wives and gave a heartbreaking, tear-filled interview with Dr. Oz on an episode that aired on Tuesday. She made headlines up until the very end of her life with the revelation she had split with her husband Neil Murphy. But, it seems, the two were able to share a final moment. The New York Daily News reported that Murphy was spotted at the hospital where Big Ang died on Wednesday night.
Riaola was also honest about the cause of her cancer — smoking. She was first diagnosed with a cancerous tumor in her throat in March 2015. Big Ang was then declared cancer free in October 2015, but the disease returned with a vengeance.
Reactions from Twitter were filled with love for the larger-than-life reality TV star.
There's no question about whether, in her 55 years, Big Ang left her mark. Her family, friends, and fans will always remember how she lived.