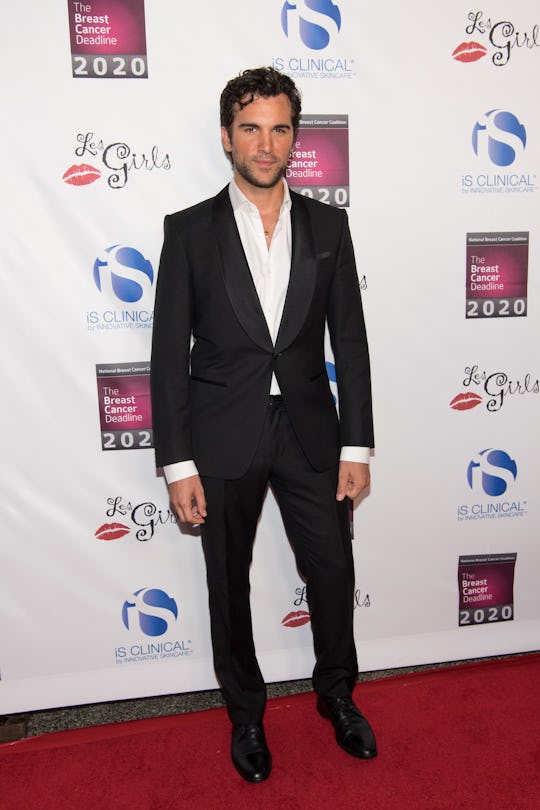 Emma McIntyre/Getty Images Entertainment/Getty Images
Fans Aren't Happy That Juan Pablo Di Pace Was Voted Off 'DWTS'
Though many viewers thought Fuller House star Juan Pablo Di Pace would be making it to the finals on Season 27 of Dancing with the Stars, a shocking elimination ended up ousting him from the competition. Even consistently high scores couldn't help him and his partner Cheryl Burke. And these Twitter reactions to Juan Pablo Di Pace getting voted off DWTS show show that the fans were as unhappy with the decision as the judges were.
Juan Pablo and Cheryl seemed disappointed as well when they spoke to Entertainment Tonight after the elimination. "I mean, we wanted to go to the finals. At least the finals," he said. "I think we worked so bloody hard to get here, and to put on a show every Monday, and to wow. Maybe that's not what people want to see?"
Cheryl had another take on what might have happened, however. She suggested that their weekly perfect scores made viewers think that they didn't have to vote, because Cheryl and Juan Pablo's place in the finals was assured. Though she allowed that perhaps the viewing public wanted to see something else, like the sudden success of someone who wasn't previously good at dancing, her first theory could hold water. Fans on Twitter certainly seem upset by the elimination, so it looks like there were many people who wanted to see Juan Pablo and Cheryl continue with the show.
Some fans had nothing but praise for Juan Pablo, referring to him as one of the best male contestants to ever tango across the DWTS dance floor. That was a statement echoed by critics; TV Line described Juan Pablo and Cheryl's final tango as "so passionate, so precise and so intense" that it made the reviewer feel like they were watching two professional dancers giving a performance.
That tango was so good that viewers began to question the voting process. Audience participation means that those with particularly dedicated fans might find themselves getting a boost in votes. But others felt that skill should be a more important parameter than fannish loyalty. A few Twitter users were so appalled at how the night turned out that they declared their days watching DWTS were over.
Several Twitter users suggested that the voting system be changed going forward to prevent situations like this from happening again. If the scores from the judges had more weight than the fans' input, then it could potentially keep talented contestants in the competition even if they didn't get enough at-home votes.
While fans were outraged, the hosts and judges were equally caught off-guard. Co-host Tom Bergeron declared it a "shocker" while judge Len Goodman's statement would be perfectly at home among many of these tweets: "There's no justice here."
Lastly, Twitter user @artur_dwts pointed out that when a clip of the elimination was uploaded to YouTube, the number of likes and dislikes were surprisingly close. That proves that a portion of the audience really isn't feeling the decision to vote Juan Pablo off, cementing it as one of the more controversial decisions on DWTS.