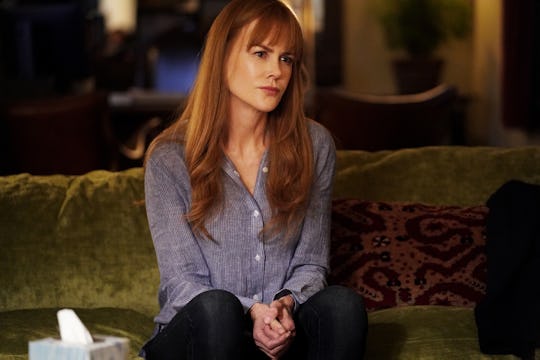 Jennifer Clasen/HBO
Celeste Kills It In The Courtroom On 'Big Little Lies'
There were several tense moments during Celeste's custody battle on Big Little Lies where it really seemed like everything would go wrong. Mary Louise didn't hold back when it came to exposing every painful detail of Celeste's life. But, luckily, Celeste didn't hold back either. And fans were thrilled by the outcome, which is made clear in the Twitter reactions to Celeste's triumph in court.
Warning: spoilers for the Big Little Lies Season 2 finale.
The courtroom scenes in the final two episodes of Big Little Lies Season 2 have been brutal. Mary Louise had her lawyer drag out every one of Celeste's secrets, with visual aids and plenty of accusations about her ability to be a good mother. But Celeste turned the tables on her mother-in-law in "I Want to Know" by doing some secret-spilling of her own. During their marriage, Perry told Celeste that his brother Raymond died in a car accident caused by Mary Louise. She then went on to blame Perry for distracting her, and may have even physically abused him as a kid.
Those were major revelations, but what was more important was seeing Celeste stand up for herself in court. She had been put through so much for so long that watching her take back some of her power was inspiring. And when it paid off in her getting full custody, viewers couldn't have been happier.