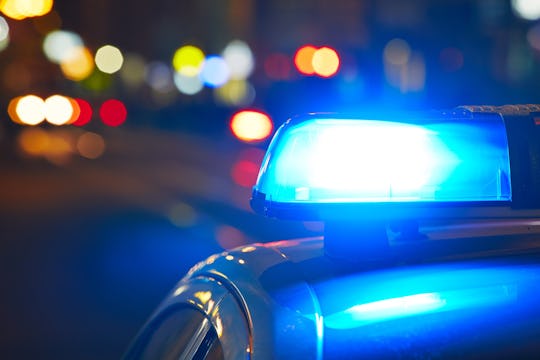 Fotolia
Two Police Officers Killed In Des Moines In "Ambush Style Attacks" — REPORT
Early Tuesday morning, breaking news sources reported that two police officers in Des Moines, Iowa were shot and killed in what police are calling a series of "ambush style attacks. The Des Moines Police Department stated the first officer was found shot and dead in his police car at 2:06 a.m. in the Iowa City suburb of Urbandale, and the second in Des Moines at 2:26 a.m. While no official connection between the two attacks has been established, and no suspects have been named, the short time window and similarities between both incidents has prompted speculation they may be connected. Update: According to the Associated Press, the police have captured the man suspected in the death of the two police officers.
Earlier: A spokesperson for the Des Moines Police Department, Sgt. Paul Parizek, has told press that there was a "clear and present danger to police officers." And, according to NBC News, "at least one suspect remained on the run." While there is not much known at the time about the unknown suspect, Parizek did tell reporters in a press conference that it did "not appear that there was any interaction between these officers and the coward who shot them." Parizek also stated that the police officers are now traveling in pairs while on the job for their own safety.
At the time of publication, the officers' names had not been released, as the families have not been notified, according to the Washington Post. Parizek told reporters that the victims "clearly were just seated in their cars when they were shot." Officers responding to the shooting of the first police officer (who was pronounced dead on the scene) came across the second officer who had been shot. According to the Washington Post, the officer who was found by responding units was also responding to the first shooting, was transported Iowa Methodist Medical Center, but was also pronounced dead.
According to Buzzfeed News, Urbandale schools will be closed on Wednesday, Nov. 2, and that staff is "being asked not to report to the buildings."
The Des Moines Register photographer, Brian Powers, posted a quick video of the scene of the first shooting on Twitter. He notes in his caption that some officers on the scene are in combat gear. Viewers can see that the scene has been cautioned off, but the remainder of the video remains relatively ungiving as to the current status of the investigation.
There is undoubtedly going to be more information released as the day goes on. But, for now, it appears that Des Moines and the surrounding areas are taking all the precaution they can to ensure that all of their officers and residents stay safe as the story develops.