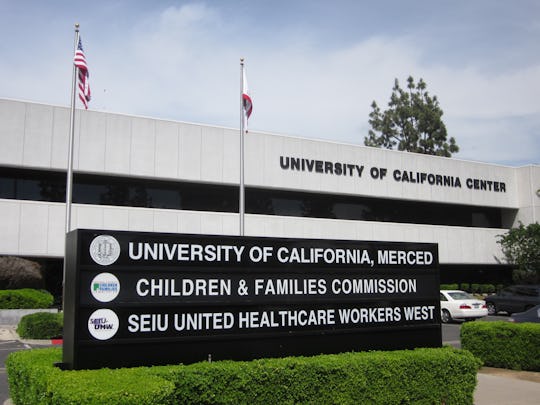 David Prasad/Flickr
UC Merced Stabbing Spree Is Being Used To Argue Against Gun Control. Here's Why That Doesn't Work.
On Wednesday morning at 8:00 am local time, five people were stabbed at the University of California, Merced's Classroom and Office Building. The suspect was shot and killed by police, CBS News reported. Two of the victims were airlifted from the campus for medical attention, while the other three were treated on campus. All five victims were reportedly conscious. Contrary to original reports, the school has stated that not all of the victims were students. According to the UC Merced Twitter account, classes are cancelled and the school is closed.
The fact that the attack happened in California, the state with the nation's strictest gun laws, was not lost on many. Twitter users predictably began airing their opinions just after the incident occurred, with many arguing that the stabbings prove that gun laws are unnecessary; the perpetrator was still able to injure his victims without the use of a firearm. Still others latched onto the fact that the suspect was ultimately stopped by police with a gun, proof (to them) that people are the real problem, and that a gun in the hands of a "good guy" is all that's stopping America from devolving into chaos. Just another day on Twitter, this time using real stabbing victims as props to get a point across.
Still, others pointed out that the incident actually demonstrates why we need strict gun control laws; if the perpetrator had been using a gun rather than a knife, the attacks may very well have turned deadly, and far more victims could have been injured or killed in the same amount of time.
Yes, there will always be "bad guys" and "good guys." And if a "bad guy" wants to kill or injure someone, they can usually find a way to do it without a gun. But the fact is that guns make it a much faster, much easier process. In my opinion, the students and staff of UC Merced were lucky to be in state that makes it harder to procure a firearm — a tool that's specifically designed to injure or kill. Those laws may very well have saved quite a few lives today.
Image: David Prasad/Flickr