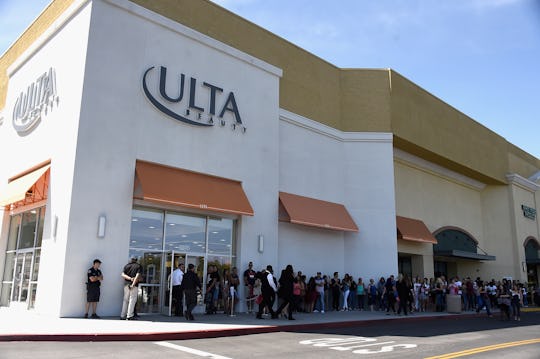 Frazer Harrison/Getty Images Entertainment/Getty Images
OMG, Ulta's 21 Days Of Beauty Sale Includes 50% Off MAC Primer & Brow Whiz
Whether you are addicted to makeup like me, or you've been waiting to stock up on your favorite beauty items, there's no better sale than Ulta's 21 Days of Beauty. From haircare to skincare, and tons of incredible makeup in between, it's one of the only sales that offers deep discounts on both affordable and high-end brands. Every day for the next three weeks, you'll be able to score some pretty great stuff at half the price, so grab your wallet, and check out some of the amazing steals from Ulta 21 Days of Beauty 2018 sale.
From March 18 to April 7, you will find select "Daily Beauty Steals" with a savings of over 50 percent available each day. Because the deals are only available for specified days, keep an eye out for what you want and when it will be available.
Along with their special selection of daily deals, Ulta is offering 50 percent off of all eye makeup, smoothies, and hand soaps for the first week (March 18 to March 24); all lip and bath for the second week (March 25 to March 31); and all face, brushes, and body smarts for the last week of the sale (April 1 to April 7).
Can't wait any longer? Here is a breakdown of the daily beauty steals you can find at Ulta until April 7.