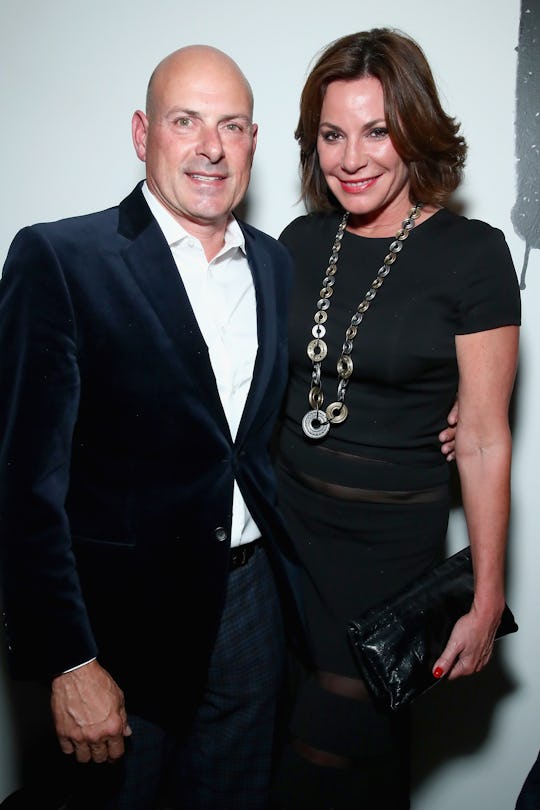 Astrid Stawiarz/Getty Images Entertainment/Getty Images
Tom & Luann Are Definitely Moving On After Their Divorce
Luann de Lesseps has mentioned her divorce from Tom D'Agostino quite a few times throughout Season 10 of The Real Housewives of New York. Though it's clear she was hurt by their breakup, she also seems to be trying to move on. Getting an update on Tom and Luann's relationship after their split gives fans a good idea of how both of them are handling the divorce.
Luann has been fairly honest in the tenth season of RHONY when it comes to the relationship. She discussed the issues she had with Tom and why she felt the need to rush into a marriage after knowing him for a relatively short period of time, but she also doesn't appear to hold any grudges. She and Tom weren't suited for each other in the end; Luann was upset but she's still going to live her life.
Of course, that didn't mean the months following the divorce were totally drama-free. Luann was arrested in Palm Beach on December 23 for resisting an officer with violence, trespassing, and disorderly intoxication. It was a date very close to what would have been her first anniversary with Tom, and she attributed some of her behavior on that night to the feelings dredged up by being in Palm Beach (where they were married) at that time.
Shortly before her arrest, Luann told Entertainment Tonight that she was in a good place after going through a rough patch. She said she felt liberated and she was "taking time" for herself, just enjoying her life with her kids and friends without worrying about romance. But revisiting hers and Tom's old stomping ground in Palm Beach unexpectedly reignited her emotions. On RHONY, she told Dorinda Medley:
I thought I could handle it, but let me tell you, all these emotions coming back, all these memories came back. And, you know, I'm not blaming it on that, per se, it's just that all of it together was just too much for me to handle. I'm not proud of what happened, that's for sure. I'm not proud of what I did, but I'm learning a lot about myself. I found the right place to be to take care of myself.
Luann has also revealed that she and Tom are still talking casually. "Tom and I are cordial, but we don't have children, we weren't together a long time... but he's doing his thing and I'm doing mine," she said in another interview with Entertainment Tonight. She went on to say that he did check in with her following the arrest, though: "I did hear from Tom, of course. He wanted to know if I was OK and reached out."
That seems to confirm something an anonymous source told Us Weekly a few months before the arrest in September 2017. The insider said that Tom and Luann "text and talk to each other, but it's not super in depth. They're just checking in." Though there doesn't appear to be anything acrimonious about it, it looks like Tom and Luann are living very separate lives. And despite the difficulties that come with that, it seems to be the best choice for both of them.
While Luann might not be interested in another relationship at the moment, the same isn't true for Tom. The Daily Mail reported that he had started dating Anna Rothschild in October 2017 and since there haven't been any reports of a breakup, one can assume that they're still together.
Tom and Luann appear to be on friendly terms after their divorce, with both of them following separate paths that seem to suit them just fine.