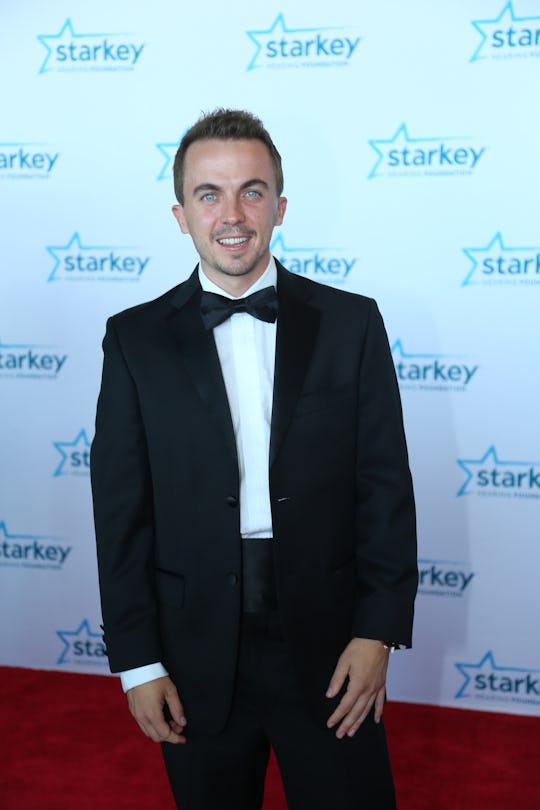 Adam Bettcher/Getty Images Entertainment/Getty Images
These Videos Of Frankie Muniz On 'Malcolm In The Middle' Will Make You Nostalgic
A new season of Dancing with the Stars is upon us, and with it a whole new crop of celebrities we get to watch learn to ballroom dance. Personally, I'm pulling for Frankie Muniz, who I haven't thought much about since the time that Lizzie McGuire was my favorite TV show. Theres nothing quite like good old fashioned nostalgia to get you excited about something. That's why these videos of Frankie Muniz on Malcolm in the Middle will get you pumped for Dancing with the Stars.
When Malcolm in the Middle premiered on FOX in 2000, Muniz was just 15 years old (though he looked even younger). This was the role that was to launch his career and even now, it's the role he's most famous for. In the show, Muniz starred as Malcolm, the gifted middle child of four (then later five) boys, whose life gets more complicated when he is diagnosed as a genius with an I.Q. of 165 and subsequently sent to classes for gifted children.
With no laugh-track, this sitcom ran for 6 years and was one of the most critically loved series of the era. I know that it was definitely a popular show in my family's household (perhaps because we saw a little too much of ourselves in the dysfunctional family).
When the series starts, Malcolm has three brothers, two older and one younger. His favorite brother, Francis, is away at military school because his parents think it will have a good effect on his wild ways. The show is known for Malcolm's wry asides to the camera, such as here, talking about a friend whose mother wakes him up with a kiss on the forehead. Lois, Malcolm's mom, has no time for that. Just one of the ways this show was the greatest.
Malcolm and his brothers showing up at the hospital with a towel around Malcolm's head secured with a belt as he tells the camera that the brothers "kinda have a history here" is peak Malcolm in the Middle.
As the series progressed, more focus was put on the other members of the family, but the show remained true to its essential goofiness, with Muniz continuing to break the fourth wall and speak directly to the camera. Like here, when they're trying to prove that Reese can't get brain freeze, and what that might mean about his intelligence. But granted, it wasn't scientific.
Back in the early 2000s, Frankie Muniz was definitely one of my celebrity crushes, alongside the likes of Orlando Bloom. But Muniz was closer to my age so somehow he seemed more attainable, even though he was a famous actor living thousands of miles away from me. But you know, those are all just details. In recent years, however, Muniz has been mostly away from the spotlight until he finally agreed to do Dancing with the Stars. He told Us Weekly, "I've been asked, I think, every year for the past 12 years," referring to the times he's been approached to be on the show.
It makes sense. A once beloved star who's been living under the radar for the past several years is exactly the kind of person who tends to appear on this dancing competition. Muniz will be joined by the likes of Nick Lachey and his wife Vanessa, '80s pop icon Debbie Gibson, and Shark Tank's Barbara Corcoran. Muniz is partnered with Whitney Carson and admits he has no dancing experience and he's basically terrified of the whole thing. But who knows, maybe he'll surprise everybody with some untapped genius dancing talent. That would be a fun show to watch.
Watch Romper's new video series, Romper's Doula Diaries:
Check out the entire Romper's Doula Diaries series and other videos on Facebook and the Bustle app across Apple TV, Roku, and Amazon Fire TV.