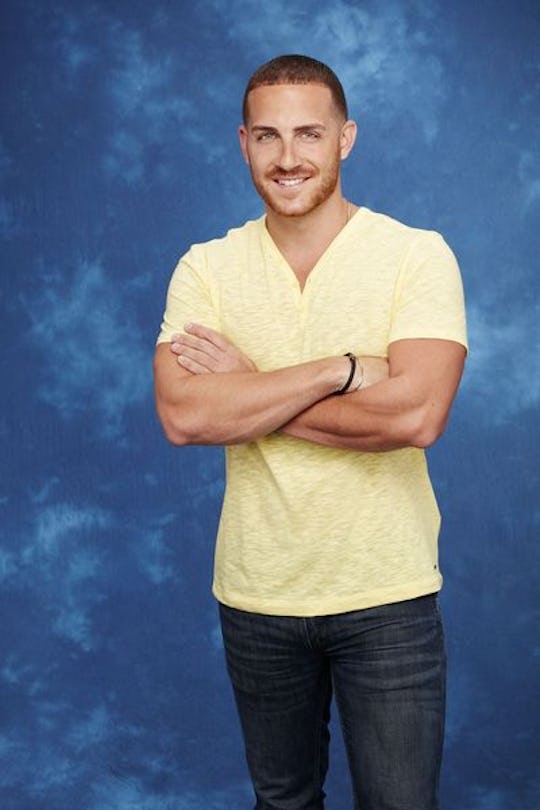 Vinny's Mom Interrupts JoJo On 'The Bachelorette' & Adorably Defends Her Son
The Bachelorette: Men Tell All episode is always one of the most highly anticipated of the season, because it's filled with unexpected surprises. The biggest surprise of them all happened when Vinny's mom talked to JoJo on The Bachelorette, and it was definitely one of the most adorable moments of the night.
After a confrontation with Luke about his sudden dismissal, a reconciliation between JoJo and Chase, and endless antics from the one and only Chad, Tuesday night's show was coming to an end. Chris Harrison opened the floor to the rest of the men, giving them a chance to say some last words to JoJo.
Attention turned to Vinny, who shared his grief about never getting a one-on-one date, adding that "it sucked" the cocktail party was cancelled in Uruguay, taking away any possibility of alone time with JoJo. Before JoJo had a chance to respond, she was cut off by a woman's voice in the crowd. Turns out that voice came from Vinny's mother who, like many mothers, made a case for how amazing her son is.
"You kept saying you wanted the greatest guy, there he was," she said to JoJo, and the entire room broke into laughter and cheer. "He would have never broke you down, broke your heart, just the greatest guy," she added. Can I get an awwwww?!
While it was obvious that JoJo felt a tad uncomfortable by that incident, her response was pretty polished and poised. "I agree with you that he would have never broken my heart," she replied. "I think Vinny was my best friend in the house, I just knew that we had a good friendship and that's kind of where it was." Ouch. It seems like JoJo put Vinny in the friend zone early on, and he was never able to get out. Kind of a bummer he never made it to hometown dates, though, because meeting his mother on television would have made for one hell of an episode.
I still can't decide if this is super embarrassing or totally cute. Either way, Vinny's mom totally stole the show.