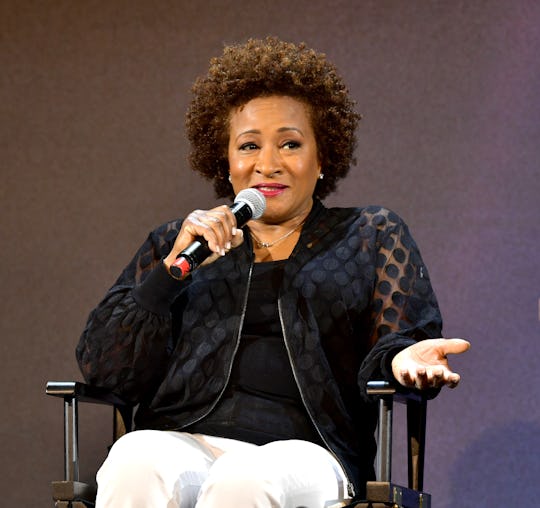 Emma McIntyre/Getty Images Entertainment/Getty Images
If You Need A Laugh, Please Enjoy Wanda Sykes' Hilarious Take On Parenting
When I think of celebrities who share hilarious parenting stories and/or advice, I tend to think along the lines of Ryan Reynolds and Blake Lively, Kristen Bell and Dax Shepard, and John Legend and Chrissy Teigen. You know, the stars who have kids on the younger side and who are "hot" in today's pop culture. However, it has since become clear to me that I'm missing out on a lot of amazing laughs. Because Wanda Sykes' funniest parenting quotes show what a wild and weird rollercoaster motherhood is.
You might have heard that Wanda Sykes has a new Netflix special, Not Normal — which dropped on the streaming service on May 21, according to Deadline. In it, the stand-up comedian shares a number of family anecdotes involving her 10-year-old twins, Olivia and Lucas, with wife Alex Niedbalski. (And I mean, can you blame her? Raising kids is practically a gold mine when the topic is "not normal.")
Well, if you haven't already watched the hour-long Netflix special, then I have a feeling you're going to want to ASAP after reading this list of her funniest parenting quotes. Because despite the fact that Sykes is a 30-year comedy veteran, I had no idea I could relate to her at the level that I do. Like ...