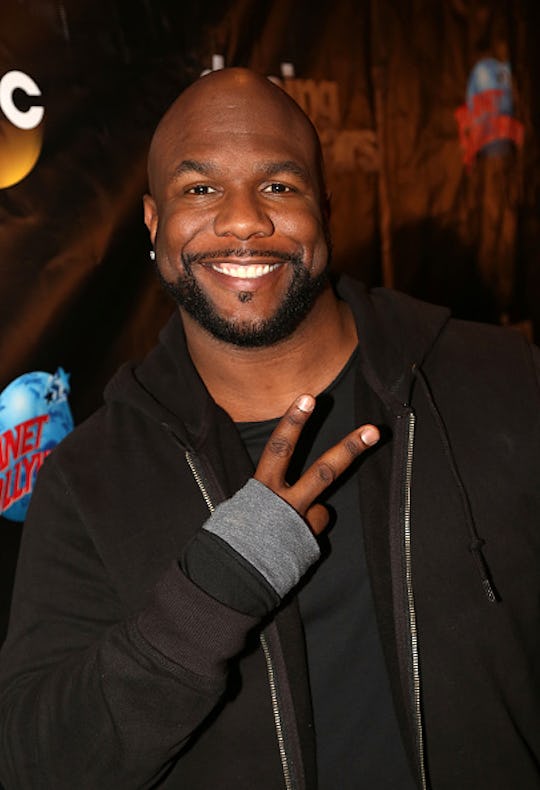 Bruce Glikas/Getty
Wanya Morris' 'Dancing With The Stars Performance' Makes Him This Season's Frontrunner
There's a lot of talent on Season 22 of Dancing with the Stars, but one of the standouts, for the second week in a row, is Wanya Morris and partner Lindsay Arnold. Morris earned the highest score on Dancing With The Stars Week 2, a 24 out of a possible 30, proving himself to be the frontrunner of the season. Morris may be best known for being part of Boyz II Men, otherwise known as the OG of boy bands, but he will now be known for the Wanya Morris salsa on Dancing with the Stars that absolutely slayed the dance floor.
Morris addressed his notoriety in the opening video package, remarking that he hopes people will start recognizing him as more than just "the dude from Boyz II Men." Perhaps now people will start recognizing him as "the dude on Dancing With The Stars with the killer salsa moves." Morris and Arnold absolutely destroyed the dance floor with an energetic salsa to Pitbull's "Echa Pa'lla." Their white-hot moves earned them scores of eight out of 10 across the board from the judges. The show's most difficult-to-please judge, Len, called it a "full-of" dance. "Full of energy! Full of excitement! Full of rhythm! And I'm full of pride!"
Morris pulled off this incredible performance while touring on the road with Boyz II Men, who apparently never stop touring. Perhaps those classic choreographed dance moves with the group have given him a leg up on the competition? He's certainly a natural as well as an experienced stage performer.
In the first week, Morris and Arnold tied for first place with Nyle DiMarco and Ginger Zee, all teams scoring 23 out of 30. This week, #teamyayzee took first place, beating out everybody else. Could they be the team to beat? Twitter thinks so.
The favorite to win so far has been Good Morning America's enigmatic chief meteorologist, Ginger Zee. The 35-year-old new mom has certainly put out some fantastic performances, and she's definitely not out of the race yet. But with two stellar performances like that, Morris may just have taken her spot.