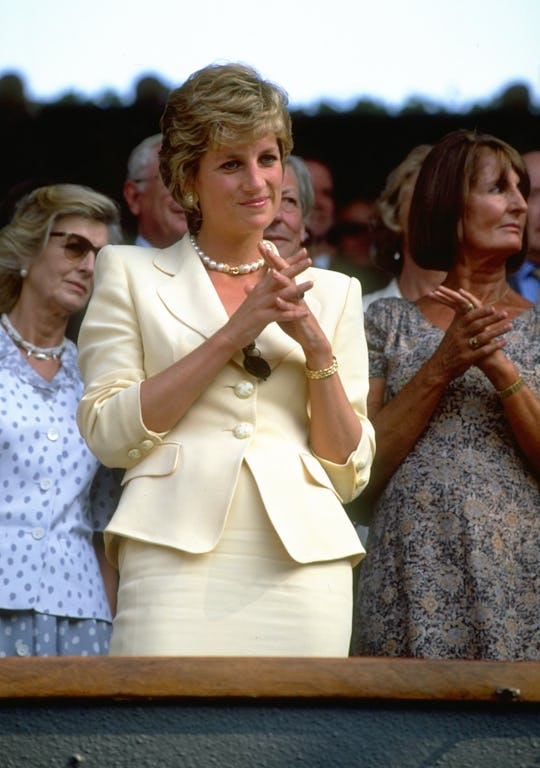 Clive Brunskill/Getty Images Sport/Getty Images
Princess Diana's Death Was Surrounded By Controversy
On August 31, 1997, Princess Diana died in a terrible car crash in Paris, France, shocking the world. Though the accident happened 20 years ago, there are still plenty of questions about what led to her death. One of the biggest controversies following the crash, and one of the most asked questions, however, is who was named responsible for the car crash and was anyone arrested for Princess Diana's death?
Initially, the media blamed the paparazzi for the crash because they were following the car and some of them were arrested that night. Later though, an 18-month French judicial investigation found the driver driving Princess Diana, was also responsible. Henri Paul lost control of the car at high speed because he had been drinking at the time of chauffeuring Princess Diana around. Paul along with Dodi Fayed, Diana's boyfriend, were pronounced dead at the scene. Therefore, there was no one alive to hold responsible for the accident.
However, the following February, Fayed's father, Mohamed Al-Fayed, who owned the Hôtel Ritz where Paul worked, claimed that the crash was actually the result of a conspiracy. He claimed the crash was orchestrated by MI6, the foreign intelligence agency of the British government, on the instructions of the Royal Family. Al-Fayed maintains all these claims, amongst many others, suggesting that it was the Duke of Edinburgh, specifically, that wanted Diana and Fayed dead. (None of these claims have ever been proven true.)
His claims, however, were dismissed by a French judicial investigation and Operation Paget, a Metropolitan Police inquiry established in 2004 just to investigate the various conspiracy theories surrounding the Princess of Wales' death.
Another investigation into the deaths of Princess Di and Fayed began at the Royal Courts of Justice, London in October 2007. In April 2008, the jury concluded that Diana and Fayed were victims of an "unlawful killing" by the "grossly negligent" chauffeur Paul and other drivers. Those other drivers were in fact the paparazzi who tailed Diana's car across Paris.
Though the first investigation dismissed the paparazzi, the new investigation brought to light eyewitness accounts of "blocking cars" allegedly being used to try to slow down the Princess' car so the paparazzi could take pictures. The paparazzi also allegedly took pictures of the wrecked Mercedes, rather than try to help the victims.
The jury also found the fact that none of the occupants were wearing seat belts at the time of the crash was also a huge factor in Diana and Fayed's deaths. Lastly, similar to previous investigations, the jury also found that there was no proof of a royal conspiracy to kill Diana and Fayed.