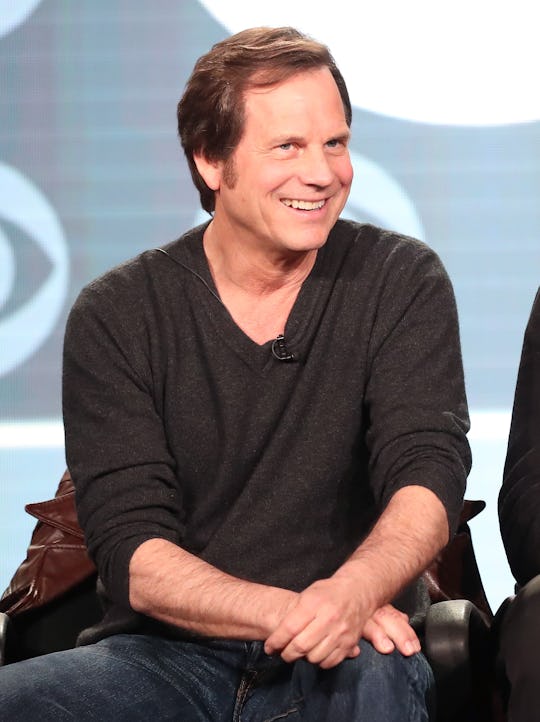 Frederick M. Brown/Getty Images Entertainment/Getty Images
Bill Paxton's Death Has Left Many Fans Shocked
It was announced on Sunday that actor Bill Paxton died on Sunday at the age of 61. The legend, who can be seen in many huge Hollywood films, died due to surgery complications, revealed in a statement to People by a family representative. The news came as a shock to fans and friends, leaving a lot of people wondering if Bill Paxton was sick before his death, or was this loss absolutely unexpected.
In the statement, the representative of the Paxton family says that he died "due to complications from surgery," which doesn't really narrow down exactly what Paxton's state of health was prior to his death. Details are still unknown as to what surgery Paxton was receiving that ultimately led to his death, and the family has not spoken out in that respect as of publication. (The Guardian does state that Paxton was having heart surgery, but that has not been stated by the family representative. Romper has reached out to Paxton's representation on the matter.)
The statement that was released by the family representative stated the following:
It is with heavy hearts we share the news that Bill Paxton has passed away due to complications from surgery. A loving husband and father, Bill began his career in Hollywood working on films in the art department and went on to have an illustrious career spanning four decades as a beloved and prolific actor and filmmaker. Bill's passion for the arts was felt by all who knew him, and his warmth and tireless energy were undeniable. We ask to please respect the family's wish for privacy as they mourn the loss of their adored husband and father.
Paxton's work has spanned many years, causing him to have a career that many desired. Some of his biggest films included Twister, Titanic, Aliens, Terminator, Tombstone, and Apollo 13. He was also in HBO's Big Love, which earned him three Golden Globe nominations.
While the family deserves privacy and respect at this time, there is no doubt that they will see the impact Paxton has had on fans and friends in the industry. Most Hollywood celebrities speaking out on Paxton's death have one thing in common: he was the nicest man in the industry.
While losing Paxton is a great loss, his work (and his legacy) will live on and continue to entertain people for years to come.