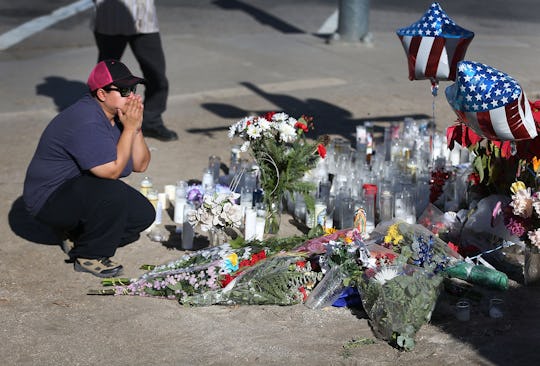 Getty Images
Was ISIS Behind The San Bernardino Shooting? The Evidence Isn't Totally Clear
Although the San Bernardino shooters allegedly pledged to the terrorist group, it's not clear that ISIS is responsible for the Wednesday shooting that left 14 dead and 21 wounded. Late Friday, news organizations reported that ISIS had endorsed the killing on the web, but the terrorist group has yet to tak full on responsibility. According to CNN, ISIS' al-Bayan Radio radio declared on Saturday that "[they] pray to God to accept them as martyrs." Usually ISIS will call members "knights" or "soldiers," which it hasn't used to describe San Bernardino shooters Tashfeen Malik or Syed Rizwan Farook. Also, since the terrorist group is known to tell supporters that they can carry out their own attacks, it's possible ISIS considered Malik and Farook, but did not directly order the attacks at the Inland Regional Center.
Either way, Farook had contact with terrorists organizations, including people from the Al Qaeda-affiliated Nusra Front in Syria, and Malik did pledge allegiance to ISIS on Facebook. It's still not clear whether they took the bayat, an official declaration of one's dedication to jihad. Whether they were members or not doesn't matter to the FBI, who took the case over from local authorities yesterday since they were considering it an act of terrorism, endorsed by ISIS or not. They are still very unclear about the motives behind the shooting, though it was allegedly premeditated. And the FBI has continued to stress that there is no reason yet to think that ISIS had any role at all in planning the attack.
President Barack Obama addressed the nation this morning saying that:
We are Americans. We will uphold our values — a free and open society. We are strong. And we are resilient. And we will not be terrorized.
The couple is still shrouded in mystery and their motives and their affiliations are still murky. We'll surely find out more about them, and any connection to larger terrorist cells very soon.
Image: Joe Raedle/ Getty Images