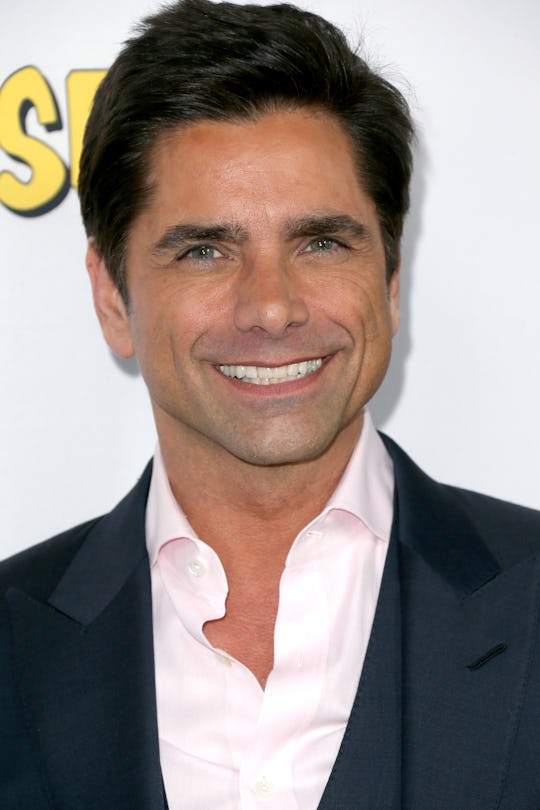 Frederick M. Brown/Getty Images Entertainment/Getty Images
Was John Stamos On 'General Hospital'? Uncle Jesse Wasn't His First Bad Boy Role
Fuller House is chock full of all kinds of in-jokes and references throughout its first season on Netflix. In the premiere, Uncle Jesse name drops a reference to General Hospital, saying they "only hire the best actors." Wait a minute... Was John Stamos on General Hospital? Long before most of our generation knew him as Uncle Jesse Katsopolis, hunky actor John Stamos got his start on ABC's daytime soap opera, General Hospital. Stamos played Blackie Parrish, a kid from the street who gets taken in as a foster teen by Dr. Rick Weber and his wife, Lesley.
Just to get you up to speed from 30-year old soap opera history, the Webers are the parents of Laura Weber, of the famous Luke and Laura romance that dominated General Hospital during the '80s. Luke and Blackie became best bros in a particularly sweet bromance, even for daytime television. At one point, before the ratings bonanza that was the Luke and Laura wedding, Luke is presumed dead in an avalanche. When Blackie finds out the news about his dear friend, he doesn't exactly take it well. Here's a then 20-year old babyfaced Stamos hamming it up — but before you judge too harshly, consider this: Stamos was nominated for a Daytime Emmy Award for his performance as Blackie.
There's a good chance that Uncle Jesse's career as a musician on Full House is a nod to Stamos's breakout role as Blackie on General Hospital. Blackie ended up forming a rock and roll band named Blackie and the Riff Raff, where he was their drummer. Jesse and Rippers on Full House sounds a definite homage to his musical run on General Hospital. Stamos played the role of Blackie for two years on the popular soap opera. His character made an odd exit when a case of musical writer's block lands him in prison for two years with a manslaughter charge. Soap opera logic, am I right?
For the 50th anniversary of General Hospital in 2013, there was some scuttlebutt that Stamos might make a return to Port Charles as bad boy Blackie Parrish. But alas — it wasn't to be, despite fans begging for even just a brief cameo. The drama then spilled out onto Twitter as a tweet feud between Stamos and Ron Carlivoti, head writer for General Hospital, flared up over the anniversary gig. Ultimately, Stamos chose not to appear in the 50th anniversary special.
You can catch Stamos returning in a guest starring role as Uncle Jesse in Fuller House, available for streaming now on Netflix.