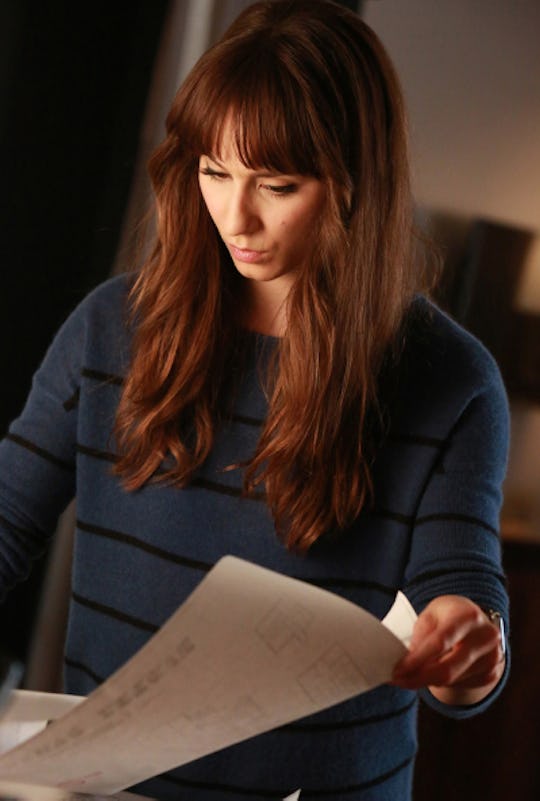 Ron Tom/Freeform
Was Spencer Pregnant On 'Pretty Little Liars'? The Flashback Gives Yvonne's Past Context
The five-year jump that Pretty Little Liars took at the start of Season 6B left fans with a lot of questions. In the missing years, many couples separated, one of them being Spencer and Toby. Fans of the couple were probably shocked to see that Spencer and Caleb are now a couple on Pretty Little Liars , especially because the when 6A ended the couple landscape looked completely different. What happened in between that time period when so much changed? Well, on Tuesday it was revealed that Spencer and Toby had a pregnancy scare on Pretty Little Liars , which not only gives Yvonne's past of having an abortion a lot more context for the ex-couple, but also begins to explain why they're no longer together.
There have been a lot of secrets seeping out on Pretty Little Liars lately due to this new mysterious Uber A, including the reveal that Toby's current girlfriend had an abortion when she was younger. Because of the election between Yvonne's mother and Spencer's mother, all eyes were on the Hasting camp regarding the leak. In fact, Spencer's own mother believed that either she or Toby released the personal information to the media. The reveal (which was most likely due to whoever is stalking the friends) put Toby and Caleb at odds, resulting in a fight between Spencer's ex and current boyfriend.
In the flashbacks of Spencer as a sophomore in college, we learn that she and Toby thought that she might be pregnant. The two argued about what they would do if she was pregnant while they waited for the pregnancy test to complete. Although we can gather that the test came back negative — Spencer says that she wasn't put in the same position to make the decision Yvonne had to make — it becomes clear that this was probably one major thing that cracked Spencer and Toby as a couple. The two realized that they were on completely different life paths in this moment. While Spencer worried about her future, Toby took a calmer approach, noting that a baby was eventually in the plans for them and maybe having a child wouldn't be so bad. They were on two completely different pages, which we can probably attribute to their eventual breakup.
This flashback is important for many reasons. First of all, fans are finally getting to see some of the things that they missed in the five-year jump. For a couple that was so beloved by fans, this drift apart was a big miss. Then, there's also the fact that this gives Yvonne's abortion past some context. We now know why Spencer would never have revealed such a personal detail about someone else, because she was almost in the same position of having to make that decision. We're finally piecing the puzzle together, even if at glacial pace.