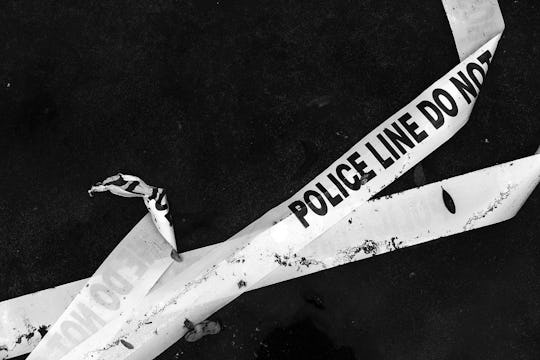 Spencer Platt/Getty Images News/Getty Images
Was The Fort Myers Nightclub Shooting Terrorism? The Motive Is Still Unknown
At least two people have died and more than a dozen are injured after a shooting early Monday at Club Blu, a nightclub in Fort Myers, Florida. The club had hosted a "no ID required" event for teens, with children as young as 12 in attendance. According to NBC News, parents were arriving to pick up their children when shots rang out. Was the Fort Myers nightclub shooting terrorism? Police haven't yet revealed much information, though three individuals have been detained for questioning. Fox & Friends reporter Heather Nauert tweeted Monday that local police told her the shooting was "definitely not terrorism," but little else is known about the circumstances.
Though the identity of the shooter (or shooters) hasn't been disclosed, a post on the Club Blu Facebook page Monday said "it was not kids at the party that did this despicable act." According to CNN, the shooting took place just after midnight in the parking lot of Club Blu, which is described on its Facebook page as a restaurant and lounge serving "New Orleans style soulfood." Sixteen people were sent to Lee Memorial Hospital following the shooting, according to CNN, ranging in age from 12 to 27, some with life-threatening injuries. Officials have not disclosed how many shots were fired, but 36 yellow evidence markers could be seen outside the club.
According to The Washington Post, the Fort Myers Police Department said in a statement that at least two other scenes are connected to the Club Blu shooting, including a shooting that occurred at a private residence about half a mile from the event. The second scene, about six miles away, is where three people were detained by police for questioning.
Tatianna Nouhaioi, who was at Club Blu when the shooting occurred, told ABC News that a number of those injured were very young:
It was a young teen event. There were kids. The kid I was holding in my lap, he was 14 years old that got shot. And then there was a little girl who also got shot and she was 13. One of the security guard's daughter got shot, so I mean there was kids 13, 14, 15, 16. It was a young kids event.
The area around Club Blu remained an active crime scene throughout most of the night, though according to the Associated Press, police deemed the area safe around 6:00 a.m. ET. The shooting in Fort Myers comes less than two months after the mass shooting at Pulse nightclub in Orlando, where almost 50 people were killed.