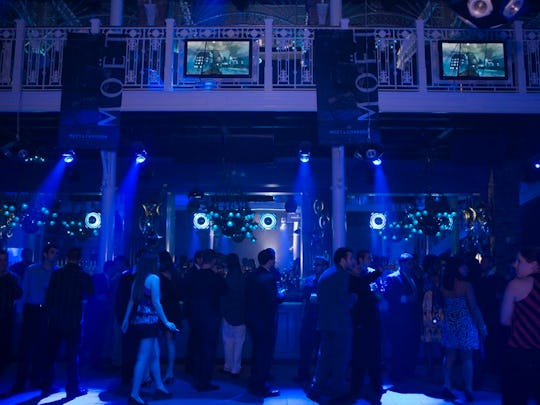 Getty Images/Getty Images News/Getty Images
Was The Orlando Nightclub Shooting Terrorism Related? Here's What We Know
Most of us woke up to devastating news this morning after hearing about the Orlando nightclub shooting that left "mass casualties" in its wake. Though we're all reminded how horrifying it is that mass-casualty events have become somewhat of a regular occurrence in America, Saturday night's shooting has left many wondering was the Orlando nightclub shooting terrorism-related, or was it the product of something else?
(Update: The FBI has updated the death toll to 49 victims. The shooter was also killed.)
During a press conference given on Sunday morning, Danny Banks, the Florida Department of Law Enforcement spokesperson dubbed the shooting at Pulse Nightclub in Orlando, Florida an "act of terrorism," according to WFTV 9. For background, a shooter opened fire at Pulse leaving approximately 50 dead and upwards of 50 people transferred to hospital. CNN confirmed that local police shot and killed the gunman, identified to be Omar Marteen. In a statement given by Orlando Police Chief John Mina to CNN, Mina provided more context to what happened inside the city's popular nightclub, noting that it appears the gunman "was organized and well-prepared." Though Mina did not classify the type, he did note that the shooter had an "assault-type weapon, a handgun and some type of [other] device on him." The shooting took place just after 2 a.m., during Pride Month, and is a devastating reminder of the hate, ignorance, and literal violence rampant in our country.
Just hours after the shooting, Ron Hopper, the FBI assistant agent who's in charge of the FBI's Tampa division spoke on whether or not the suspected shooter had "ties to Jihadist terror groups." Hopper responded,
At this time we're looking at all angles right now. We do have suggestions that that individual may have leanings towards that, that particular ideology. But right now we can't say definitively so we're still running everything around.
At a separate news conference, Orange County Sherriff Jerry Demings defined the shooting at Pulse nightclub "as a domestic terror incident," though the Florida Department of Law Enforcement has yet to determine if it was an act of "domestic or international terrorism," according to ABC News.
And the Florida Dept. of Law Enforcement is investigating this morning's shooting as "an act of terrorism." It said it will determine if it is "domestic or international" terrorism. According to the FBI's definition of domestic terrorism, an act of domestic terrorism involves "acts dangerous to human life that violate federal or state law; appear intended to intimidate or coerce a civilian population, influence the policy of a government by intimidation or coercion; affect the conduct of government by mass destruction, assassination, or kidnapping; and occurs primary within the territorial jurisdiction of the United States."
As the world waits for more details and gathers together (yet again) in shock and mourning, what happened in Orlando, Florida is a reminder of the work that our country has to do.