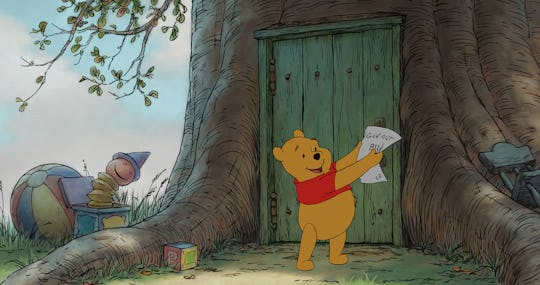 Was Winnie The Pooh A Girl? A New Book On The Silly Ol' Bear Is Blowing Everybody's Mind
Have you passed a love of Winnie the Pooh onto your kids? Maybe give them a read of Finding Winnie, by Lindsay Mattick, which details the story of the real-life bear who inspired the literary adventures of Winnie the Pooh and Christopher Robin. And, as it turns out, the Winnie the Pooh was actually female, and came from a province up north. Yes! 
The world originally fell in love with Winnie as the yellow bear in A.A. Milne's books. The rights to the character were eventually sold to Disney, where the clumsy creature took over the big screen and has earned the media giant revenues since the '60s. And continues to be beloved to this day across generations — who hasn't identified with Pooh's desire to get to the very bottom of that honey pot? (Or, what Ben & Jerry's fan hasn't identified with it?)
Check out some fun facts about Winnie — both the real-life bear and the character — below.