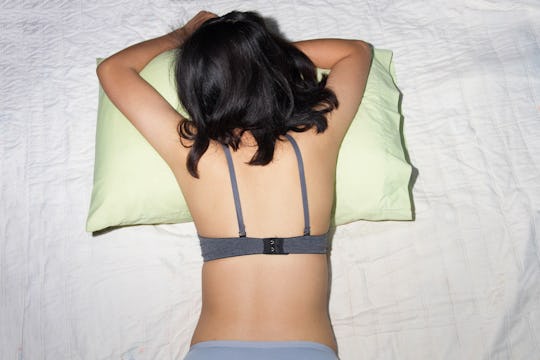 pisit.namtasaeng.PS/Shutterstock
Wearing A Bra To Sleep & 6 Other Habits That Aren't So Bad For You
When you were growing up, adults probably warned you about picking up on all sorts of bad habits. Perhaps you were forbidden from cracking your knuckles or ever wearing a bra to sleep. As it turns out, however, plenty of these apparently bad habits are actually OK for you. Yes, you can mentally say "I told you so!" to that person who always berated your love of gum chewing.
For the most part, these not-so-bad habits were probably discouraged because they might seem destructive. For instance, some people can crack their knuckles so loudly it sounds like their hand is getting broken. Of course others would assume that the cracking was doing some damage. Chances are, most of these habits were deemed bad by people who honestly meant well.
However, most people are already concerned about avoiding the habits that are actually destructive or harmful. Hey, the whole healthy living business can take a lot of work and self-restraint. So if chewing on gum or sipping down a second coffee helps you get through the day, well, go ahead and enjoy those guiltless pleasures. Here are a few habits that don't do any harm, so go ahead and indulge if you wish.