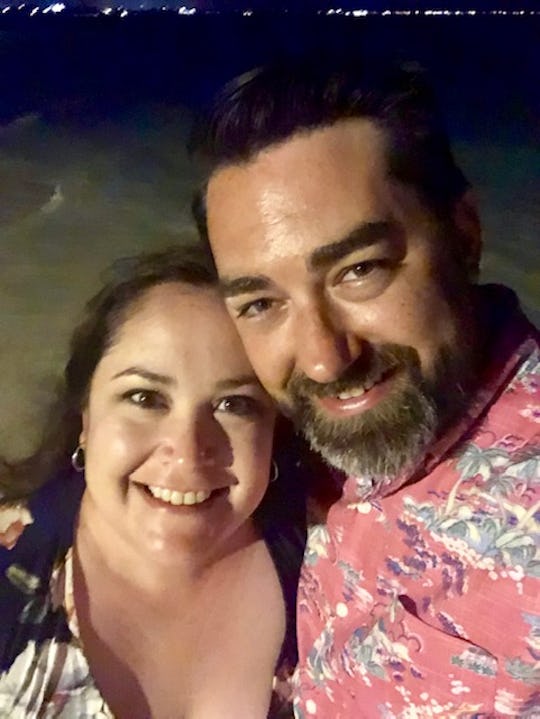 Christina Montoya Fiedler
We've Never Left Our Children For More Than A Night In Over 10 Years
I have a confession to make. It's been a really long time since my husband and I have had a break. I mean a really, really long time. We get the occasional date night but, I'm talking about a trip that allows us to reconnect and relax as ourselves not just mom and dad. We've never left our children for more than a night and our oldest is ten. But this vacation changed everything.
My husband and I were in desperate need for some alone time that lasted more than 24 hours. So, when we were given the opportunity to travel to Beaches Resort Turks and Caicos, we literally jumped at the chance. We haven't been gone this long since... well, forever.
Truth be told, it's been a rough year. My husband lost his job and was out of work for six months. Our youngest was diagnosed with a severe tree nut allergy. We both lost people in our lives whom we loved very much. And, unfortunately, the list goes on. So if anyone needed a break, it was definitely us.
Now let's go back, people. Way back to the 90s when MTV still showed music videos and butterfly hair clips were cool.
My husband and I met in college — I was in my second year and he was in his first. The year was 1999 and people were super worried about the Y2K bug, Star Wars: Episode I was in theaters, and 9/11 was still an unthinkable event.
Fast forward twenty years... my, how things have changed! We're married with two boys, living life in the heart of Los Angeles. Here are a few lessons we learned along the way thanks to this much needed vacation.