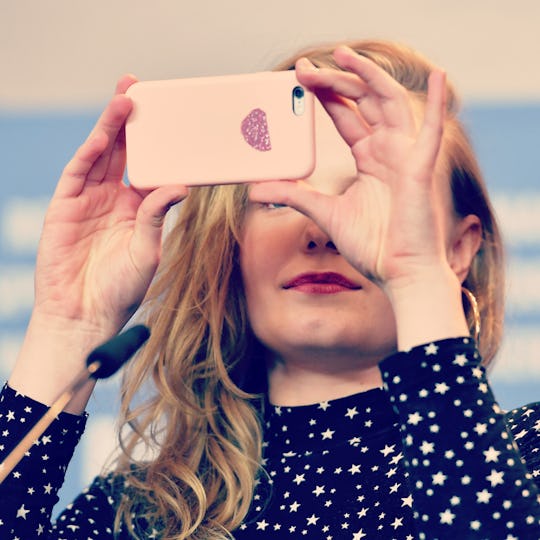 Pascal Le Segretain/Getty Images Entertainment/Getty Images
Here's What You Should Know About Instagram Collections
It seems like our favorite social media platforms introduce new features so often, there should be an app that helps us navigate our apps. This week, the Facebook-owned photo-sharing app Instagram has introduced a new feature called "private collections." But just what are Instagram collections? More importantly, how do they work?
Reportedly, the new feature is similar to Pinterest, and allows users to bookmark posts and save them to specific collections, thus categorizing posts into helpful folders like "adorable puppy pics" or "cute dresses for spring."
The similarities to Pinterest are immediately evident. A rather snarky assessment of Instagram's new feature at Mashable observes that if you think this sounds like Pinterest, "Congratulations, you've figured out Instagram's plan here: to take the primary features of other services and plug them into its app so you have less reason to spend time anywhere else." A more generous assessment of the feature over at TechCrunch points out that this fills an actual gap in Instagram's previous capabilities. Users were already saving Instagram posts to their smart phones' memory, where they "can get lost." This new feature provides a convenient location to both save and categorize Instagram posts.
The new feature seems easy enough to use. Instagram's blog write-up provides simple instructions: "Tap and hold the bookmark icon underneath any post to save it directly to a collection." That's about it. Easy, right?
Collections seems to be piggy-backing off of "bookmarks," another feature that was introduced back in December. Whereas bookmarks allowed users to save posts, collections now allows users to categorize the saved posts. In order to add previously bookmarked posts to a collection, Instagram instructs users to "tap the plus icon in the top right corner, give your collection a name and select the saved posts you'd like to add."
Collections is notably different from Pinterest in one notable way, though. Whereas Pinterest boards are public, Instagram's collections will be private — though tech writer Chris Welch at The Verge wonders if this is temporary, noting, "Maybe it's only a matter of time before Instagram really encroaches on Pinterest's territory and adds the option to make collections public. This company has proven itself way better than parent Facebook at copying things, after all."
Regardless of whether Instagram's collections is somewhat of a copycat, it seems like it will actually be popular with users, unlike some of Instagram's other recent changes, such as the controversial and widely-despised new timeline algorithm that debuted in June. According to data from Instagram, the new bookmark feature, introduced in December, has since been used by at least 46 percent of Instagram users. Presumably, these users will be happy to now categorize these saved photos.
All told, Instagram's new collections feature seems like an innocuous addition that will be well-liked by the app's users. Plus, it offers a new place to save all your kitty photos. What could go wrong?