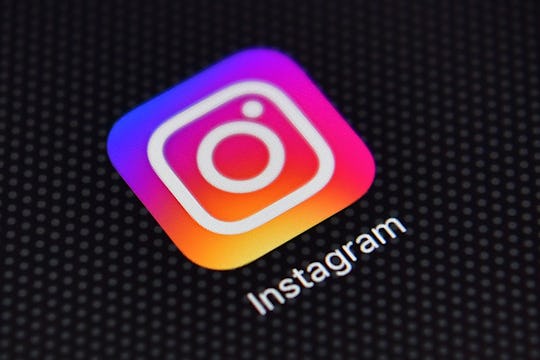 Carl Court/Getty Images News/Getty Images
What Are Instagram Stories Stickers? They're Similar To A Snapchat Feature
Not content to suck up merely 99 percent of your free time, Instagram released a new feature on Tuesday to keep fans coming back for more. Now, users can add stickers to their stories. The new Instagram Stories stickers can turn a plain old picture into a photo decorated with the weather, the time, the location, and more. And while many users are noting that it's yet another example of the company debuting a feature that seems suspiciously similar to a Snapchat innovation, others are already getting into the sticker spirit.
To use the feature, you just need to look for the new "stickers" button by the text and drawing tools. When you tap the smiley face, a whole host of options will appear, and you can customize them for your particular story. For those who want more holiday cheer in their lives, Instagram even released some special holiday-themed stickers like mistletoe, a gingerbread man, candy canes, and more. The themed stickers seem likely to change to whatever is seasonally appropriate, with the company telling users to "keep an eye out for another set of stickers to ring in the new year!" You can add as many stickers as you want, to whatever part of your story you want, according to the Instagram blog. So, conceivably, you could cover the entirety of your picture with stickers.
To some, it's just a less creative version of Snapchat's geofilters, particularly the ability to add your location. But hey, people had similar complaints when Instagram first introduced its Instagram Stories feature too, and that didn't seem to stop people from using it, gleefully.
The stickers reveal is merely the latest in a series of recent updates from the app including, most notably, the Instagram live video feature, which began rolling out last week, and which allows users to stream themselves in videos that disappear immediately after the streaming stops.
Stickers weren't even the only update the company announced on Tuesday. Instagram also debuted a "Hands-Free" option, so that users can simply tap to start a video. On the blog, Instagram explained the move by saying, "Whether you're playing a guitar solo, building a snowman or perfecting your handstand, there's no need to press and hold." The company is also now letting users add as much text as they want to photos and videos.
So go wild, Instagram fans! After all, those gingerbread men are not going to stick themselves onto your photos.