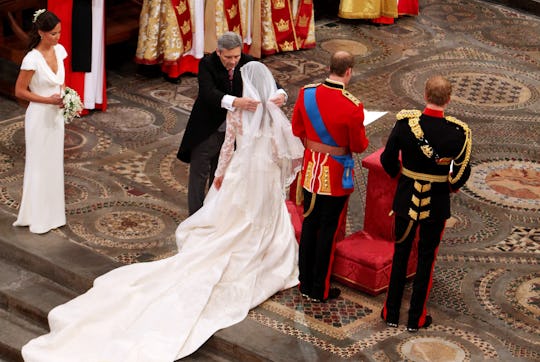 WPA Pool/Getty Images Entertainment/Getty Images
Here Are The Rules For Marrying In A Church Of England, Especially If You're A Royal
We are just days away from the most wonderful day of the year for Royal watchers: the wedding of bad boy Prince Harry to American girl Meghan Markle. Of course there are a lot of royal traditions the couple has to follow, but what are the Church of England's Marriage Rules? And how has Meghan's life as a seemingly secular American prepared her for such a peculiar institution?
The Church of England, also known as the Anglican Church, was founded in the 1530s when Henry VIII sought an annulment from his wife Catherine of Aragorn due to the fact they'd failed to produce any male heirs from the marriage. When the pope basically said, "Um, no, we don't do that here," His Royal Highness responded with, "What is this, the fifteenth century?" He split with the church, creating the beginnings of today's Church of England, naming himself the head of the religion. In doing this, he also declared the children of his marriage to Catherine to be illegitimate and therefore no longer in the line of succession, noted A Brief History of the Church of England.
Today, the church is known to be pretty liberal, allowing for women and gay men to become ordained priests, but their rules on marriage and Royal marriage are still more strict than a secular union. So, what are the Church of England's Marriage Rules?