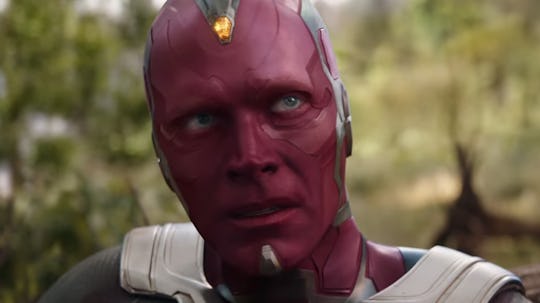 Marvel/YouTube
Everything You Need To Know About The Infinity Stones Before Watching 'Avengers: Infinity War'
Unless you've been living under a rock — or a stone — you're probably at least somewhat knowledgable about what the new Avengers movie is all about. It centers around the fact that Thanos is coming to Earth to collect various infinity stones so that he can wipe out half the universe's population. But what are the infinity stones in Avengers: Infinity War? Well, there are six different ones and they're all extremely important and powerful.
Over the course of the past decade, the Marvel Cinematic Universe has been leading up to this moment, so if you've watched all the movies then you've actually seen a number of these stones before, whether you realized it or not. Individually, all the stones hold a certain amount of power, but altogether in Thanos' handy infinity gauntlet they would make him untouchable. Hence why the Avengers want to stop him before he ever gets that far. However, even without all the stones in his possession Thanos is incredibly powerful and he'll be hard to stop.
Thankfully, the Avengers are stronger together and good always prevails over evil, right? One can only hope. But before you dive into the biggest MCU movie ever to grace the big screen, make sure to read on and discover everything you need to know about these mystical stones everyone seems so interested in.