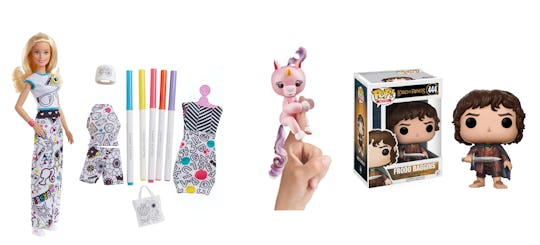 These Are The Most Anticipated Toys Of 2018, So You Might Want To Start Planning
Every year, there are some toys that stand above the rest, whether its due to popularity from a new movie or just plain old word of mouth. 2017 was undoubtedly the year of the Super Nintendo Entertainment System and Fingerlings, both selling out online and in stores within minutes. Now that 2017 is winding to an end, you may be wondering what's in store for next year. So, what are the most anticipated toys of 2018?
A lot of toy makers and stores released toys right before the Christmas holiday, so these toys are actually pretty new. A lot of these new releases will probably gain in popularity well throughout the next year, especially toys like Fingerlings and SNES consoles that parents weren't able to get a hold of this year.
Along with these newly released toys, there are some anticipated toys that are set to release throughout 2018. There are some blockbuster movies slated for release next year including Wreck-It-Ralph 2, Aquaman, Black Panther, Jurassic World: Fallen Kingdom, and Avengers: Infinity War, so there will likely be tons of popular toys and figurines released with them. So with all this in mind, here are some of the most anticipated toys for 2018: