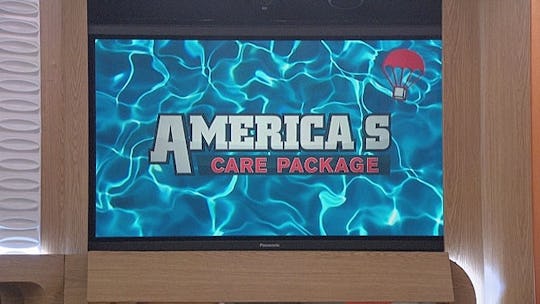 CBS
What Are The Remaining Care Packages On 'Big Brother'? Paulie Or Corey Will Need Them
Season 18 of Big Brother has been filled with twists, making sure the houseguests are always kept on their toes. From the addition of four returning houseguests, to teams, to the chance to come back into the house with the roundtrip ticket, nothing is ever as it seems in the Big Brother house. One of the latest twists added to the show is America's Care Package, which allows viewers to give one houseguest a care package that can help them in the game. So far, three have been used and only two remain but what are the remaining Big Brother care packages and how will they help the houseguests?
The first three care packages were given to Natalie, James, and Nicole, respectively, which means they are out of the running to receive one of the remaining two care packages. Natalie received the first care package, which was a Never Not Pass, that prevents her from being a Have Not ever again. After Natalie, her pseudo boyfriend, James, received the power to "Eliminate Two Eviction Votes", which he used to send Zakiyah home. This week, Nicole received Super Safety, which made her ineligible for eviction... but she has to wear this costume for the week.
With only two care packages left and eight remaining houseguests, each houseguest is hoping they receive the next care package. Next week's care package is co-HOH, which allows the winner all the privileges the HOH gets, including nominating someone for eviction. The following week is the last care package, which is BB Bribe. The winner gets $5,000 to bribe another houseguest to do anything leading up to eviction, which could include throwing a comp, using a veto, or anything that benefits the winner.
These last two care packages could be very helpful, especially now that the number of houseguests is getting really small. Corey or Paulie would definitely benefit from getting a care package since they're big targets going into next week. James, Natalie, Michelle, Paul, and Victor have all teamed up to get Nicole, Corey, and Paulie out, and with the numbers being skewed against them they'll need something to keep them safe. It's up to America to decide if they want to step in or put the final nail in their coffin. So what will you choose America?