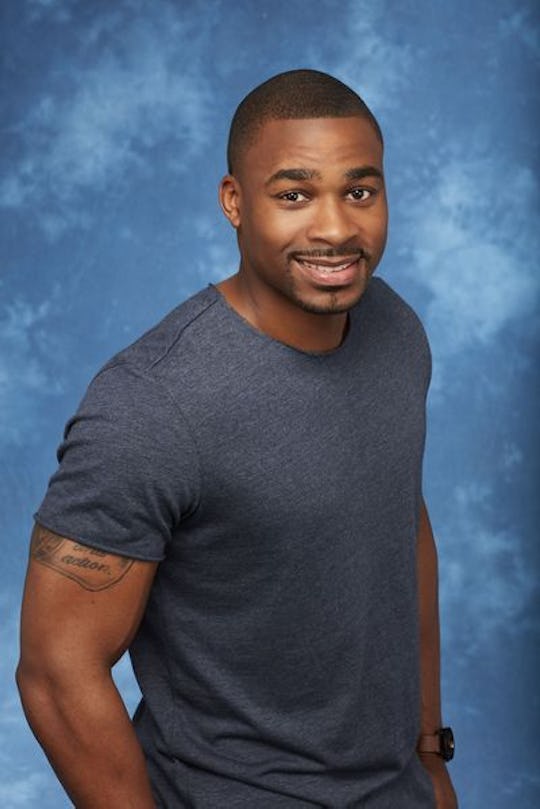 Craig Sjodin/ABC
Michael From 'The Bachelorette' Had An Interesting Basketball Career
There's never been a shortage of former professional athletes on The Bachelorette. In fact, I'd guess that it's one of the more common occuptations for contestants on the show, alongside actor/model and real estate agent (based on no actual data, just my own memory of noteworthy contestants). A former athlete even won the heart of last season's Bachelorette, JoJo Fletcher. This year's Bachelorette Rachel Lindsay has the most diverse cast ever, with several athletes — one of them being Michael Black, a former professional basketball player. But what basketball team did Michael play for?
Viewers didn't learn much about this guy before Rachel sent him packing on Night 1 (presumably, neither did Rachel). But as it turns out, he's had a surprisingly interesting athletic career. As he noted in his Bachelorette bio when asked about the most outrageous thing he's ever done, Michael previously signed a contract to play professional basketball in Bulgaria.
Elite Daily managed to track down more information about Michael's European basketball career. According to their findings, he went undrafted in the 2013 NBA Draft and is an unrestricted free agent. He was a guard on the Bulgaria team Beroe from 2014 to 2015. His agency was listed as Summit Sports Group. But prior to his move to Bulgaria, Michael had an impressive college basketball career.
USA Today described him as a "super-clutch college basketball player." At the University of Albany, he was a point guard and he started 94 consecutive games, recording nine games where he scored 20 or more points in a single game. I'm not particularly familiar with the ins and outs of basketball, but that all sounds pretty legit and impressive from my limited perspective.
Thanks to the wonders of YouTube, there's no shortage of available clips of Michael pulling off game-winning, last-second plays.
According to his University of Albany player profile, the Chicago, Illinois native also played basketball in high school, when he attended Oak Park Fenwick High School. Clearly, the sport is something he's always been super passionate about and skilled at.
Unfortunately for Michael, his time on The Bachelorette is already at an end. But who knows? Maybe the show will shock us all and pull somebody sent home on Night 1 for the next Bachelor, rather than one of the men who makes it to the final four, just to shake things up. (OK, that's almost definitely not going to happen. But never say never!)