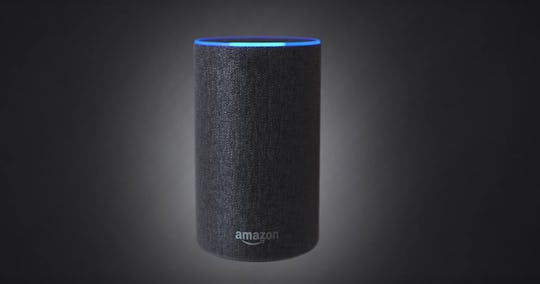 Amazon Echo/YouTube
Here's How That New Amazon Echo Of Yours Can Make Mom Life *So* Much Easier
Now that Christmas is over, you have a chance to sit and sort through all your presents. You can hang your new sweaters and find a place to put all the kids' toys, but if you're wondering, what can my Amazon Echo do, you're not alone. Turns out, there are a ton of cool things you can do with an Echo device, and it can be especially handy for busy moms and curious kids. Seriously — this little device is going to make mom life much easier.
If you're trying to figure out all the features you can utilize with Echo's voice assistant, Alexa, you're not alone, because apparently Amazon Echo devices were given as gifts all over the world in record numbers this year. According to Business Insider, Amazon noted in a press release that "Amazon Devices also had its best holiday yet, with tens of millions of Alexa-enabled devices sold worldwide."
For a mom, the Echo devices are truly heaven sent. They can allow you to do so many things hands-free, which is really convenient when you have your hands full. The commercials may make it sound like its only function is to answer questions about the weather or play music, but there's so much more. Here are 20 of the coolest things you can do with your Echo device, because Lord knows you need an assistant.