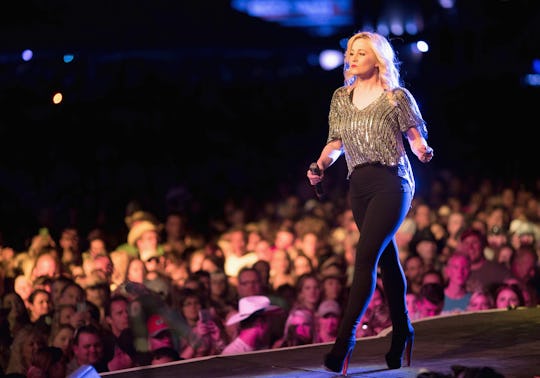 Christopher Polk/Getty Images Entertainment/Getty Images
What Channel Are The ACM Awards On? Watch Online Or On TV
On Sunday, the American Country Music Awards will grace television screens everywhere — and I can not wait. It is the one night of the year where I can let my hair down, put on my cowboy boots and sing along to songs in my best southern accent. But there is just one problem — how will I, or country music fans know what channel are the ACM awards on?
This year, the 2016 ACM Awards will be airing on CBS this Sunday, April 3 at 8 p.m. sharp. While the channel number that CBS is on varies from place to place, you can find your local listings on the internet to see what it is for you.
What about for those with internet access but no cable access? Never fear! CBS is offering a free one-week all access pass to their streaming service, CBS All Access, so country music fans can live stream the show straight from their computers. Pretty great, huh? Basically, this leaves you without any excuse to not watch the show. And why wouldn't you want to stream the show?
The ACM will be in Las Vegas, Nevada this year which probably means some pretty exciting stuff is bound to happen. The show is going to be hosted by country music superstars and good friends Luke Brian and Dierks Bentley. This will be Bryan's fourth year in a row hosting the ACM Awards — woah — and Bentley's first time hosting a live television event. I believe that the combination of the seasoned pro and the first time host will make for a great show. It seems like Bryan agrees with that statement.
"When we found ourselves searching for a new co-host, I didn't have to look much further than my own circle of friends so Dierks was a natural choice," Bryan told CBS. "We have a lot of fun together, and I know the fans will be in for something special." Something special? Can't wait to see what that is.
Bentley also thinks its going to be a good time, telling CBS, "I think everyone knows that Luke is the guy you call when you want to have a good time. If we have half as much fun hosting together as we do backstage, it's going to be a great night."
It sounds like it. Don't forget to tune into CBS (or on your computer) Sunday at 8 p.m. to watch awards. I know I will be tuning in.