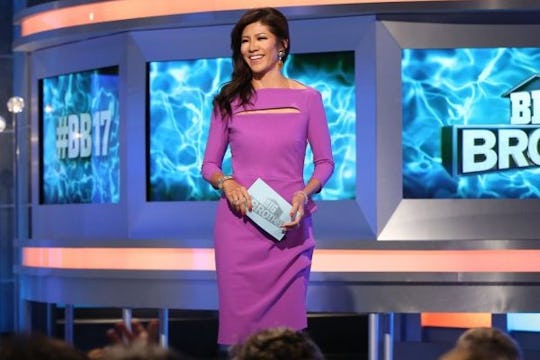 CBS
What Channel Is 'Big Brother 18' On During Pre-Season Football? Here's How You Can Watch
If you're looking forward to the double eviction on Big Brother, you're not alone. Unfortunately, as you probably are finding out by reading this post, there is pre-season football scheduled during the regular live eviction episode on Thursday — making it a little more difficult to (possibly) see Paulie evicted during the special episode. So what channel is Big Brother 18 on during pre-season football? Don't worry, you'll still be able to watch it.
This isn't the first time that Big Brother has been preempted. In fact, it almost seems that the double eviction is always the episode that gets the preempted treatment. Luckily, it's not the end of the world. (OK, may it is?) There are multiple ways to watch the show still, whether it be on TV (just an alternate channel), online, or through a Twitter feed. It's not the most ideal situation, but there is always tomorrow, when CBS will upload the episode to their streaming service.
But, if you want to watch it now (I don't blame you), here are the best ways to keep up with the episode that is sure to turn the house upside down.
Local CBS Affiliates
Some cities have local affiliate stations where you'll be able to watch the episode on the other channels. Make sure to check your local listings to guarantee that the episode will be airing, but for the list of affiliates, you can look here. You may need to search for your own local affiliate if it is not listed on CBS's site. For example, those in New York will find the show on WLNY 10/55. It's an extra step, sure, but it allows you to watch the episode as you normally would.
Big Brother Websites
Sites like Big Brother Network and Hamsterwatch are always amazing sources for what's happening inside the house. For live shows, they're a good place to watch for live updates.
Twitter
If you're not a Twitter user, then this will be lost on you. If you are, then you probably should be following Twitter accounts that will give you a play-by-play throughout the night. For example, Big Brother Leak is a great feed to follow for all of the action.
If None Of This Works...
If you're not feeling any of the above options, you will have to check your own listings and find out if it is airing later in the evening (think midnight or later). If you can stay up and away from spoilers for that long, great. If not, see above.